Women and girls love ARs because they are lightweight, have almost no recoil, and are so darn fun to shoot!
Several alternatives have emerged to avoid the draconian new Girl Gun Ban, and this is an especially interesting one — especially for those of us who mainly train with our ARs at Front Sight, Nevada, but want to store them at home without having to register them — all of which we can still do simply by swapping out magazine assemblies, just remember to reinstall the new "bullet button reloaded" before crossing the American border back into California.
[Caveat emptor — until regs come out, we don't know for sure whether any of these alternatives will work.]
---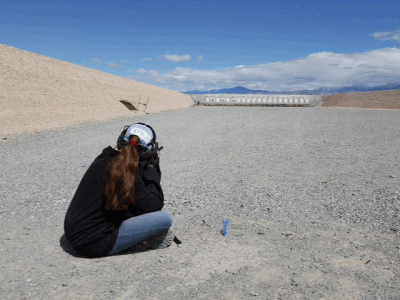 If attacked, do you want to be Victor or Victim?
At SacredHonor.US, we hate it when people die embarrassed.
And at Protect.FM, we believe good estate plans protect families.
We make it easy for your family to attain the comfort of skill at arms.
David R. Duringer, JD, LL.M, is a concealed firearm instructor and tax lawyer specializing in business and estate planning; licensed to practice law in the states of California and Washington. He is managing shareholder at Protective Law Corporation, serving Southern California from its Laguna Hills (Orange County) headquarters and satellite offices in San Diego County (Coronado and Carlsbad).
© Protective Law Corporation as per date of publication captioned above. All rights reserved unless otherwise noted. Sharing encouraged with attribution and/or link to this page.

COMMENTS:
To comment on this post, look for it on our Facebook and Twitter pages.