Sacramento's new ban on a type of rifle popular with women and girls (because it is light, has virtually no recoil, and is so darn fun to shoot!) is not likely to be received well by California gun owners or their families.
"These are constitutionally-illegitimate laws passed by a patently illegitimate government that had the audacity to attack and criminalize millions of its own people in Stalin-esque fashion," said Firearms Policy Coalition President Brandon Combs. "We expect mass non-compliance with these laws and encourage good, peaceful Californians to carefully consider the risks of voluntarily identifying their firearms, magazines, and ammunition to law enforcement officials, especially the California Department of Jus
Source: BREAKING: California Governor Jerry Brown Guns Down the Constitution | Firearms Policy Coalition
---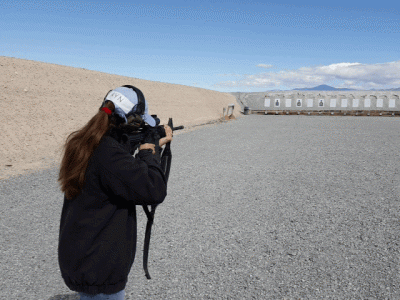 If attacked, do you want to be Victor or Victim?
At SacredHonor.US, we hate it when people die embarrassed.
And at Protect.FM, we believe good estate plans protect families.
We make it easy for your family to attain the comfort of skill at arms.
David R. Duringer, JD, LL.M, is a concealed firearm instructor and tax lawyer specializing in business and estate planning; licensed to practice law in the states of California and Washington. He is managing shareholder at Protective Law Corporation, serving Southern California from its Laguna Hills (Orange County) headquarters and satellite offices in San Diego County (Coronado and Carlsbad).
© Protective Law Corporation as per date of publication captioned above. All rights reserved unless otherwise noted. Sharing encouraged with attribution and/or link to this page.

COMMENTS:
To comment on this post, look for it on our Facebook and Twitter pages.