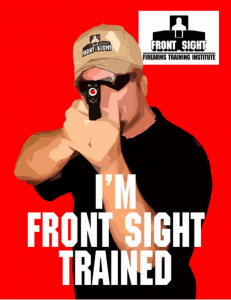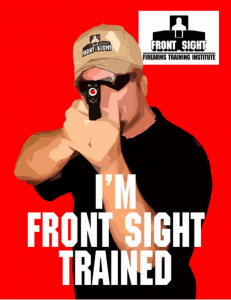 Space is limited and your RSVP will be confirmed provided certain prerequisites are met.
All guntrust.org GOLD (or CMP) members and their spouses, provided they have attended our basic estate planning seminar (or webinar) within the last three years, are eligible for the complimentary dinner seminar. (Brief estate planning seminar, topics revolve.)
GOLD (or CMP) members may also be eligible to participate in the two days of Front Sight Private Training by winning this very special free training at one of our free guntrust Challenge events. (We cover tuition and enrollment, but as is always the case, student is responsible for providing own equipment, ammunition, transportation and lodging.) Although their world-famous regular courses are excellent, private training at Front Sight is much more focused and effective and is quite valuable and space is very limited. Your eligibility for this private training event also depends on the platform chosen for the particular two-day event, your skill level with that platform. If space is tight, preference will be given to those who actively refer new students to our seminars and webinars, but there is no special preference given to those who hire us or refer legal clients.
Our chosen private training platform is normally Handgun. Curriculum is normally Handgun Combat Master Prep, and the skill level required for that is Distinguished Graduate of Front Sight. Often, depending on number of students interested who have passed Front Sight's basic test but have not DG'd yet, we switch to a more intermediate curriculum requiring a basic skill level of Graduate of Front Sight. We may at times open up private training to non-graduates, but never to first-time Front Sight students who have never gone through a regular class. Occasionally we offer private training for other platforms such as shotgun, rifle, or machine gun.
A deposit of $100 will be required to hold a space in private training. The deposit will be refunded on attendance.
GOLD (or CMP) members who are not eligible for a particular private training event may increase their skill and become eligible by attending regular Front Sight classes using the class vouchers we gave them for attending our seminars and webinars, or referring other students. They can, of course, attend these classes anytime on their own schedule, but if the dates overlap sufficiently with our private training event, they are welcome to attend the complimentary dinner seminar. As a further bonus, we will cover the annual Front Sight background check fee for any GOLD (or CMP) member attending this event, even if they are merely attending our dinner seminar and a regular class, instead of the private training.
So go ahead and RSVP, and call us for more details!
.