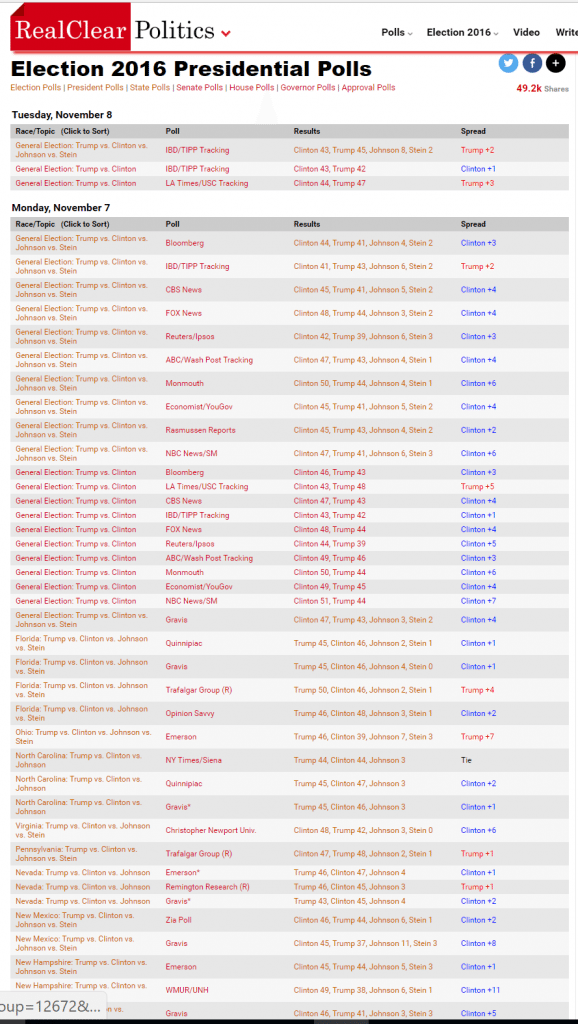 Let this be an object lesson in civics for all of us, something for your kids and their kids to remember:
THE ONLY POLL THAT MATTERS IS THE ONE ON ELECTION DAY.
For the entire election, we had polls shoved down our throats by mainstream media showing Hillary winning by margins so large Trump seemed to have no chance (if you believed those polls).
The few polls showing Trump ahead were treated as outliers.
Now tell me, why is it that on election day, only the "outliers" had the courage to even publish their results? Hmmm?
https://youtu.be/uMbXayBFPdY
https://youtu.be/ZSDQ_-J2udQ
Trump can't win, eh? LOL
Teach your kids about this election and they will surpass the Reagan generation.