---
Former Marine marksman, a Muslim convert, planned to funnel people in at San Francisco's Pier 39 and then gun them down:
The 26-year-old is charged with attempting to supply support to a foreign terrorist organization, specifically the Islamic State. According to FBI documents, he posted and liked pro-ISIS and pro-terrorism content on Facebook.

The suspect reportedly picked the Pier 39 location because he "had been there before and knew it was a heavily crowded area." He added that it would be easy to "funnel" people into an area where he could inflict casualties.

The documents cite an FBI informant who said Jameson was inspired by the New York terror attack on Oct. 31, when a man drove into a crowd and killed eight people, and the deadly 2015 shooting in San Bernardino.
Story here.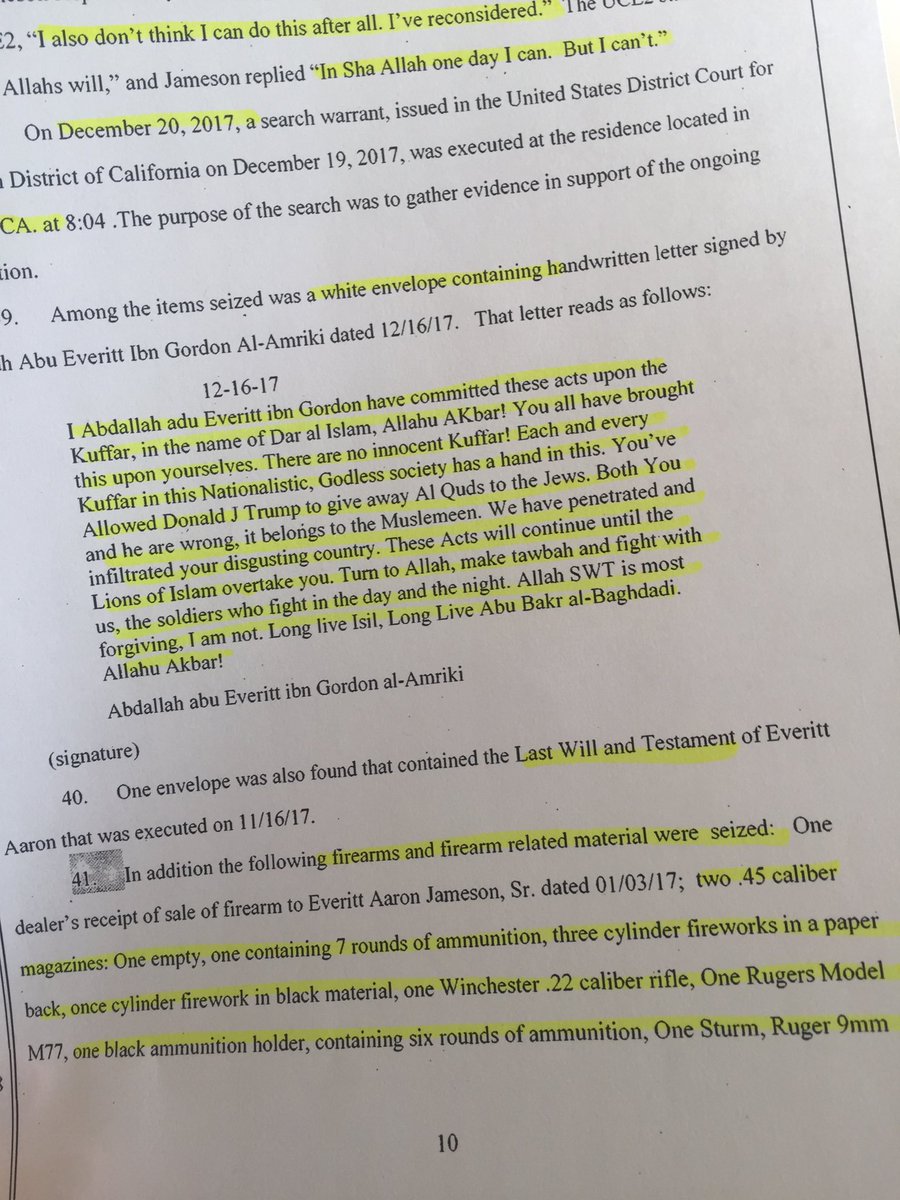 ---