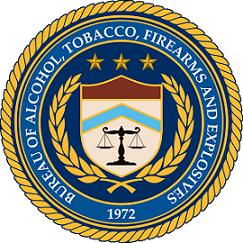 At long last, after considering the over 9500 comments to its Proposed Rule 41P, ATF has issued its 248-page Final Rule 41F which will take effect six months after it is published in the Federal Register. (Read my comment here on why this new rule is a ridiculous waste of time and money, though at least some changes were made to make the final version a little less dangerous than I had originally feared.)
Here are the main effects, relevant to gun trusts:
1. There will be far fewer gun trusts (CLEO signoff no longer required under 41F).
Gun trusts exploded in popularity mainly because they were a way around the Chief Law Enforcement Officer (CLEO–local police chief, sheriff, etc.) signoff requirement and ID requirements (photos, fingerprints) that generally applied to individuals. As a result, I would field lots of calls from young single guys who wanted to get a NFA firearm and had zero interest in estate planning.  After I described my fees to them, they would often opt for low-priced alternatives on the internet and elsewhere. Now the ATF has dispensed completely with the CLEO signoff, substituting instead a simple notification requirement.  There is still plenty of good reason to hold all guns in trust, but most of these guys just want to get that favorite gun and family protection does not rank very high as a goal for them. Good riddance to that market, as it tended to lower the estate planning bar for families in need of it!
2. 41F defines "responsible persons" of trusts and entities who must complete forms and supply identifying photos and fingerprints for background check.
I originally feared this aspect because it seemed overly broad and possibly a tool for abuse.  However, ATF in this final rule has defined "responsible person" in a relatively narrow way:
In the case of a trust, those with the power or authority to direct the management and policies of the trust includes any person who has the capability to exercise such power and possesses, directly or indirectly, the power or authority under any trust instrument, or under State law, to receive, possess, ship, transport, deliver, transfer, or otherwise dispose of a firearm for, or on behalf of, the trust.
Not the tightest wording and there is some chatter on our gun trust attorney listserv about the possibility of crafting a special trustee role carefully to preclude any hint of management power, but I have my doubts about that approach.
The ATF is requiring this documentation from responsible persons only during the initial approval process, and there is technically no requirement for filing of supplemental forms when new responsible persons become involved.  (So if you are adding a special trustee, you may be able to do so after the approval.)  However, the ruling does provide a cautionary note where there is "sufficient change in control or ownership" to be "considered a new or different entity under relevant law." A new application would be required in such a case.
3. 41F clarifies the issue of who can take possession after death of registrant.
Possible grey issues here for Californians, but there are ways to work around those.
4. 41F clarifies the issue of non-taxable transfer after death of registrant.
Again, ATF is a little confused in its language (heirs? beneficiaries?) but is getting clearer. (What else can you expect from an outfit that treats self-settled revocable trusts as entities?)
Of course, you and I both know that anyone who wants to avoid a background check will avoid it and still get a firearm. (One tiny example would be the straw purchaser who obtained rifles for the recent terror attack in San Bernardino.) The ATF admits NFA firearms are rarely if ever used in crime, and a criminal is going to have a much easier time getting a non-NFA firearm, but if someone wanted to circumvent this new rule it would be easy: after the approval process, just take out a napkin and appoint Mr. Felon as a co-trustee. Of course, there are all sorts of other consequences to doing that, but that is the point! There is plenty of criminal and civil liability exposure to make people careful about giving access to their firearms, and trusts are a responsible way to limit that exposure.  Trusts are in fact more likely to help than the ATF, yet the ATF treats trusts as a problem. 41F is not nearly as draconian as it could have been, and getting rid of the CLEO signoff is a huge plus, but the new treatment of gun trusts is just more pointless gun control that will not solve anything.  Spending millions of dollars to extend background checks for acquiring a type of firearm ATF admits is rarely if ever used in crime makes about as much sense as California banning carry at schools by those who have a license to carry, when no such person has ever attacked a school. But Rule 41F is issued and will soon be effective so we have to deal with it until the adults are back in charge.
Hopefully, those interested in genuine estate planning to protect their families will recognize the continued value of gun trusts in the estate of every gun owner, for many reasons that have nothing to do with the ATF.  Trusts are vital to carry on the firearm legacy.  In fact, they are the only way to carry on that legacy without dilution.  There is a silver lining in that 41F may keep legacy gun trusts away from ATF's prying eyes.
Does your #EstatePlan provide #FirearmTraining under rigorous standards à la https://t.co/4cTbhMqly3? #tcot #2A #NRA

— Protective Law Corp. (@guntrust) January 8, 2016
If attacked, do you want to be Victor or Victim?
At SacredHonor.US, we hate it when people die embarrassed.
And at Protect.FM, we believe good estate plans protect families.
We make it easy for your family to attain the comfort of skill at arms.
David R. Duringer, JD, LL.M, is a concealed firearm instructor and tax lawyer specializing in business and estate planning. He is managing shareholder at Protective Law Corporation, serving Southern California from its Laguna Hills (Orange County) headquarters and a satellite office in Coronado (San Diego County).
© Protective Law Corporation as per date of publication captioned above. All rights reserved unless otherwise noted. Sharing encouraged with attribution and/or link to this page.