No questions asked, even if you or an associate stole it! (How many can you steal before Saturday?)
Get Anaheim taxpayers to pay for your junk guns!
Maybe a few will end up with deserving cops (or the gang members they sell them to) instead of being "destroyed" — can't lose them quickly enough, you know.
If you are an estate planning attorney who hates guns and/or does not understand them, hey why not just send your clients to this? Doesn't matter what they're worth. They're EVIL GUNS!
Most of the donated guns were passed down among family members who no longer wanted the weapons, Blackburn said.Police run the gun's serial number through a database to determine if it has been involved in a crime. So far, none of the collected weapons have been linked to criminal activity, the sergeant said.The firearms are melted down or pulverized.
Source: Anaheim police to buy back guns Saturday to get weapons off the streets – The Orange County Register
---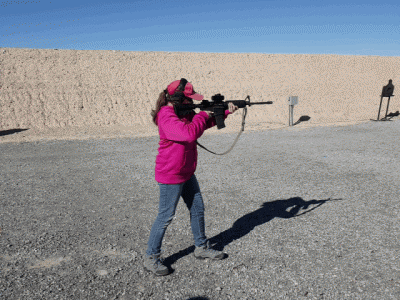 If attacked, do you want to be Victor or Victim?
At SacredHonor.US, we hate it when people die embarrassed.
And at Protect.FM, we believe good estate plans protect families.
We make it easy for your family to attain the comfort of skill at arms.
David R. Duringer, JD, LL.M, is a concealed firearm instructor and tax lawyer specializing in business and estate planning; licensed to practice law in the states of California and Washington. He is managing shareholder at Protective Law Corporation, serving Southern California from its Laguna Hills (Orange County) headquarters and satellite offices in San Diego County (Coronado and Carlsbad).
© Protective Law Corporation as per date of publication captioned above. All rights reserved unless otherwise noted. Sharing encouraged with attribution and/or link to this page.

COMMENTS:
To comment on this post, look for it on our Facebook and Twitter pages.