While we grieve for the lives lost in Baton Rouge today, let us remember this happy story from 2005 and that while black lives matter, blue lives matter, all lives matter, what especially matters is the right of the people to bear arms:
On Friday, Feb. 17, 2005, a CCW holder armed with a .45 caliber handgun saved a policeman's life in Baton Rouge, Louisiana.

Officer Brian Harrision was escorting a funeral procession when he pulled over 24 year old George Temple II, a local businessman, to write him a ticket for breaking into the procession. That's when Temple physically attacked Harrison. During the struggle, which went to the ground, Officer Harrison shot Temple once in the abdomen. Police say Perry Stephens, who was wearing a neck brace and using a cane, was walking out of a store when he heard Officer Harrison yelling for help. Harrison was on his back with Temple on top of him. Stephens went to his car and grabbed his .45 caliber pistol. Stephens ordered Harrison's attacker to stop the attack and get off the officer. The verbal commands were ignored. The armed citizen fired four shots, all of which struck Temple in the torso. With Temple still on top of the officer, Stephens advanced toward the struggle. He again ordered Temple to stop the attack, and get off the officer. Those commands are ignored. Stephens then fired a fifth and final shot into the head of George Temple, turning his brains into mush, and stopping his deadly attack with justified lethal force. No charges have been filed.
Source: Xavier Thoughts: Armed Citizen Saves Cop in Baton Rouge
---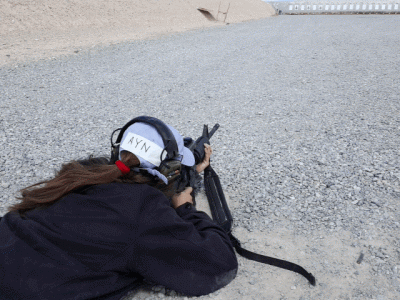 If attacked, do you want to be Victor or Victim?
At SacredHonor.US, we hate it when people die embarrassed.
And at Protect.FM, we believe good estate plans protect families.
We make it easy for your family to attain the comfort of skill at arms.
David R. Duringer, JD, LL.M, is a concealed firearm instructor and tax lawyer specializing in business and estate planning; licensed to practice law in the states of California and Washington. He is managing shareholder at Protective Law Corporation, serving Southern California from its Laguna Hills (Orange County) headquarters and satellite offices in San Diego County (Coronado and Carlsbad).
© Protective Law Corporation as per date of publication captioned above. All rights reserved unless otherwise noted. Sharing encouraged with attribution and/or link to this page.

COMMENTS:
To comment on this post, look for it on our Facebook and Twitter pages.