[UPDATE: This bill was approved on 9/24/2016.]
A bill to clarify fiduciary access and obligations with regard to digital assets has been sitting on Governor Brown's desk since Thursday. Hopefully, the Governor can take a break from depriving the fundamental rights of peaceable gun owners long enough to look at this important legislation:
Existing law provides for the disposition of a testator's property by will. Existing law also provides for the disposition of that portion of a decedent's estate not disposed of by will. Existing law provides that the decedent's property, including property devised by a will, is generally subject to probate administration, except as specified.

This bill would enact the Revised Uniform Fiduciary Access to Digital Assets Act, which would authorize a decedent's personal representative or trustee to access and manage digital assets and electronic communications, as specified. The bill would authorize a person to use an online tool to give directions to the custodian of his or her digital assets regarding the disclosure of those assets. The bill would specify that, if a person has not used an online tool to give that direction, he or she may give direction regarding the disclosure of digital assets in a will, trust, power of attorney, or other record. The bill would require a custodian of the digital assets to comply with a fiduciary's request for disclosure of digital assets or to terminate an account, except under certain circumstances, including when the decedent has prohibited this disclosure using the online tool. The bill would make custodians immune from liability for an act or omission done in good faith in compliance with these provisions.
Source: Bill Text – AB-691 Revised Uniform Fiduciary Access to Digital Assets Act.
---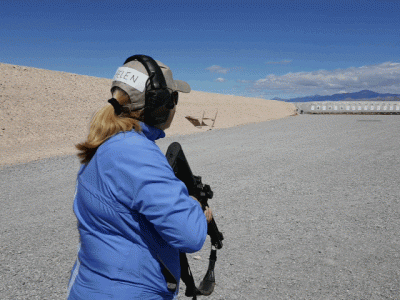 If attacked, do you want to be Victor or Victim?
At SacredHonor.US, we hate it when people die embarrassed.
And at Protect.FM, we believe good estate plans protect families.
We make it easy for your family to attain the comfort of skill at arms.
David R. Duringer, JD, LL.M, is a concealed firearm instructor and tax lawyer specializing in business and estate planning; licensed to practice law in the states of California and Washington. He is managing shareholder at Protective Law Corporation, serving Southern California from its Laguna Hills (Orange County) headquarters and satellite offices in San Diego County (Coronado and Carlsbad).
© Protective Law Corporation as per date of publication captioned above. All rights reserved unless otherwise noted. Sharing encouraged with attribution and/or link to this page.
To comment on this post, look for it on our Facebook and Twitter pages.