Infusing this purpose within a family so as to "make it stick" can take many forms. If it's set up as a philanthropic or charitable organization, there are a variety of options including private foundations, charities, events or organizations within a larger framework (i.e., a family business) with a specific directive. It's crucial to remember: The future of one's family is not the future of one's money. Vital life lessons are best practiced and learned in action—and repeated often. If the head of the family offers heirs an opportunity to model their behavior after their own, the chances of success are vastly increased. This allows the stories, life lessons and action itself to be woven into family tradition, seen and practiced.

If families lack a common purpose, as was the case with William Vanderbilt's family, emotional discord invariably manifests as financial ruin. If subsequent generations of his clan hadn't spent so lavishly, their total fortune would be worth $4.8 billion in today's dollars. However, by 1973, in just two generations, not a single heir was even a millionaire. This cycle can be broken though, as families with a well-expressed purpose tend to thrive through stronger interpersonal relationships, a greater mastery of their wealth and a responsibility to educate the next generation.

When Roy Williams and Vic Priesser collected data for their groundbreaking study of 3,250 families who had lost their wealth, less than 3 percent said poor planning and investments were cause for reversal of fortune. Some 25 percent said heirs were unprepared, and 60 percent replied it was lack of communication and trust in the family. Changing those statistics begins with communication.

Families who create a shared experience encourage growth around their family's legacy and build a foundation for success. No matter how masterful the work of tax attorneys, professional investors and others managing a family's assets, the statistics ring true when there are not clear avenues for education and communication.

A family's shared vision can be explored in a number of ways—the key is consistent execution and implementation beginning when heirs are young.
Source: Discovering A Family's Purpose Can Save the Family Fortune
---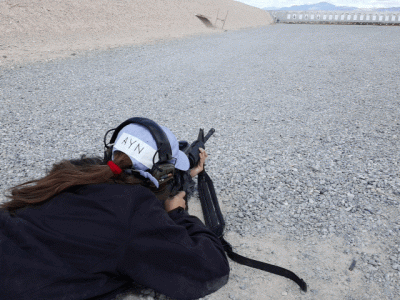 If attacked, do you want to be Victor or Victim?
At SacredHonor.US, we hate it when people die embarrassed.
And at Protect.FM, we believe good estate plans protect families.
We make it easy for your family to attain the comfort of skill at arms.
David R. Duringer, JD, LL.M, is a concealed firearm instructor and tax lawyer specializing in business and estate planning; licensed to practice law in the states of California and Washington. He is managing shareholder at Protective Law Corporation, serving Southern California from its Laguna Hills (Orange County) headquarters and satellite offices in San Diego County (Coronado and Carlsbad).
© Protective Law Corporation as per date of publication captioned above. All rights reserved unless otherwise noted. Sharing encouraged with attribution and/or link to this page.
To comment on this post, look for it on our Facebook and Twitter pages.