A lot of nonsense in this article, but some good points are made:
For example, advisors may need to help family members with charges, or disputes, of paternity. In the UHNW space, these claims can bring unwanted publicity. Members of high-profile families often worry that the women dating their male descendants may have a financial incentive to become pregnant and want to protect the family's wealth to the extent possible.State law typically establishes paternity in uncertain or contested cases with a DNA test. Estate planning documents follow the same approach. While testing isn't 100 percent conclusive, the degree of error is small. And it doesn't require the exercise of discretion by a fiduciary.Relying on DNA testing can, of course, result in a child inheriting assets from a parent they never knew. Some clients may not want to include biological children who have no relationship with the family in an estate plan, particularly when significant multi-generational wealth or a business is involved.An alternative is to have a formal acknowledgment of genetic paternity, and write the estate plan with it included. An acknowledgment puts the determination in the father's hands of whether the child is "in" or "out." Male descendants may not be aware of this requirement. But relying on an informal or unwritten acknowledgment could lead to litigation. When the amounts at stake are large, there may be a tremendous financial incentive to dispute, or claim, an inheritance.
Source: Modernizing Trusts for Modernized Families
---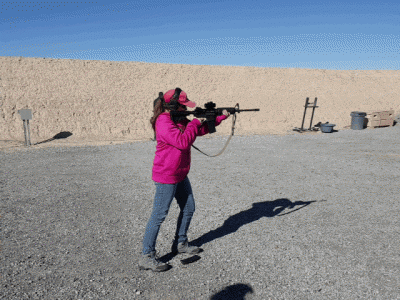 If attacked, do you want to be Victor or Victim?
At SacredHonor.US, we hate it when people die embarrassed.
And at Protect.FM, we believe good estate plans protect families.
We make it easy for your family to attain the comfort of skill at arms.
David R. Duringer, JD, LL.M, is a concealed firearm instructor and tax lawyer specializing in business and estate planning; licensed to practice law in the states of California and Washington. He is managing shareholder at Protective Law Corporation, serving Southern California from its Laguna Hills (Orange County) headquarters and satellite offices in San Diego County (Coronado and Carlsbad).
© Protective Law Corporation as per date of publication captioned above. All rights reserved unless otherwise noted. Sharing encouraged with attribution and/or link to this page.

COMMENTS:
To comment on this post, look for it on our Facebook and Twitter pages.