The UTC allows for the modification of an irrevocable trust without a court proceeding. Among other requirements, the trust must not have charitable beneficiaries and the modification must not be inconsistent with a material purpose of the trust. A modification could be used to adapt an irrevocable trust to changing circumstances of the beneficiaries or to changes in tax laws.The UTC authorizes the use of directed trusts and trust protectors. A directed trust allows someone other than the trustee to make decisions relating to the trust. The trust could allow a financial advisor to manage trust investments, while a corporate trustee would be responsible for distribution decisions and administration. This provision also can be helpful where the trust holds illiquid assets or concentrated positions, such as family business interests, residences or large blocks of publicly traded equities. Also, a trust can now authorize a person other than the trustee to direct modification or termination of the trust.The UTC introduces "secret" or "quiet" trusts. A trust may now provide that even some adult beneficiaries aren't entitled to information about the trust for a significant period of time. The UTC does require that if a beneficiary who is age 35 or older becomes aware of the trust, the trustee must provide the beneficiary with the trust instrument and information regarding the investment and management of the trust property upon request.
Source: New Jersey Enacts the Uniform Trust Code
---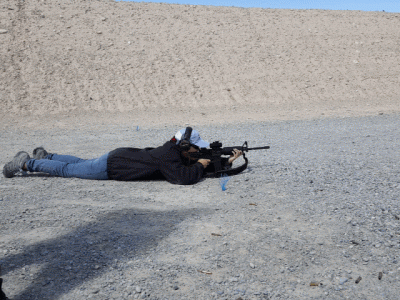 If attacked, do you want to be Victor or Victim?
At SacredHonor.US, we hate it when people die embarrassed.
And at Protect.FM, we believe good estate plans protect families.
We make it easy for your family to attain the comfort of skill at arms.
David R. Duringer, JD, LL.M, is a concealed firearm instructor and tax lawyer specializing in business and estate planning; licensed to practice law in the states of California and Washington. He is managing shareholder at Protective Law Corporation, serving Southern California from its Laguna Hills (Orange County) headquarters and satellite offices in San Diego County (Coronado and Carlsbad).
© Protective Law Corporation as per date of publication captioned above. All rights reserved unless otherwise noted. Sharing encouraged with attribution and/or link to this page.

COMMENTS:
To comment on this post, look for it on our Facebook and Twitter pages.