Some great info and advice here. Also some worthless psychobabble.
In crafting an estate plan, many clients struggle with sleepless nights caused by wrenching emotional issues pertaining to their relationships with their children, their value systems, their personality issues and the effect of their own personal experience with gifts and inheritances. The history of the client's own relationship with money and the client's personal beliefs about money, which psychologists refer to as "money scripts," shape the way clients consider choices, decisions and consequences related to giving or bequeathing money to heirs.These issues are complicated and not easily resolved. Moving forward on bequest decisions frequently involves a certain amount of uncertainty regarding these decisions, and the inclination is to put the process on hold. Estate-planning practitioners need to understand the prominent themes that generate emotional angst for parents (and other benefactors) when they're navigating such questions as who, when, why and how much to leave to intended heirs.
Source: Photo Gallery: Seven Psychological Issues for Clients Making Bequests | WealthManagement.com
---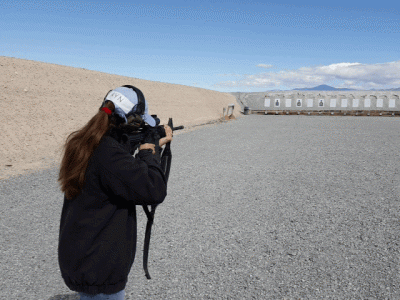 If attacked, do you want to be Victor or Victim?
At SacredHonor.US, we hate it when people die embarrassed.
And at Protect.FM, we believe good estate plans protect families.
We make it easy for your family to attain the comfort of skill at arms.
David R. Duringer, JD, LL.M, is a concealed firearm instructor and tax lawyer specializing in business and estate planning; licensed to practice law in the states of California and Washington. He is managing shareholder at Protective Law Corporation, serving Southern California from its Laguna Hills (Orange County) headquarters and satellite offices in San Diego County (Coronado and Carlsbad).
© Protective Law Corporation as per date of publication captioned above. All rights reserved unless otherwise noted. Sharing encouraged with attribution and/or link to this page.

COMMENTS:
To comment on this post, look for it on our Facebook and Twitter pages.