It would thus appear that the only type of entity that will benefit significantly from a lack of marketability or minority interest discount in the future will be one that is engaged in an active operation, that is, where the going concern value of the interest is significantly greater than its liquidation value. The entity's "liquidation value per unit" may be its future floor estate and gift tax value, or its "minimum value," employing the IRS' new term.Note, however, the arguments which are advanced in my article, "Portions of Proposed 2704 Regulations Exceed IRS' Authority," for the invalidity of two elements of the proposed regulations  –  the "three-year rule" and the "and/or addition."  If the three-year rule is ultimately rejected as constituting an invalid exercise of the IRS' regulatory authority, lifetime gifts of minority interests in a closely-held entity, at a time when only the transferor holds an interest in the entity, should continue to fully qualify  for lack of marketability and minority interest discounts, even if made within three years of the donor's death.  If the gifts are made more than three years before the transferor's death, but again at a time when only the transferor holds an interest in the entity, the discounts should continue regardless of the validity of the proposed regulations.
Source: The Future of Discount Planning
---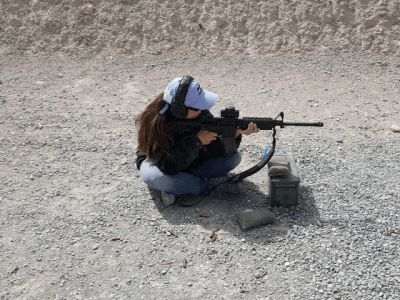 If attacked, do you want to be Victor or Victim?
At SacredHonor.US, we hate it when people die embarrassed.
And at Protect.FM, we believe good estate plans protect families.
We make it easy for your family to attain the comfort of skill at arms.
David R. Duringer, JD, LL.M, is a concealed firearm instructor and tax lawyer specializing in business and estate planning; licensed to practice law in the states of California and Washington. He is managing shareholder at Protective Law Corporation, serving Southern California from its Laguna Hills (Orange County) headquarters and satellite offices in San Diego County (Coronado and Carlsbad).
© Protective Law Corporation as per date of publication captioned above. All rights reserved unless otherwise noted. Sharing encouraged with attribution and/or link to this page.
To comment on this post, look for it on our Facebook and Twitter pages.