Nearly three-fourths of high net worth investors are worried about identity theft, ranking it higher than terrorism (65 percent) or a major illness (56 percent), according to a new Morgan Stanley Investor Pulse Poll. The poll surveyed those with more than $100,000 in investable assets between ages 25 and 75, and found that 72 percent worried about someone stealing their identity, and more than half believe identity theft will become a larger concern within the next three years. Only 18 percent believe identity theft worries are overblown. That may be because many are victims of cybercrimes: The poll found that 56 percent have had their computers infected with a virus and 40 percent have had their credit card numbers stolen.
Source: The Rich Worry More About Identity Theft Than Terrorism
---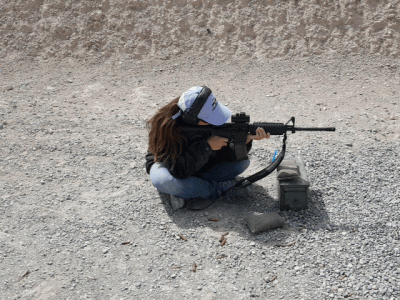 If attacked, do you want to be Victor or Victim?
At SacredHonor.US, we hate it when people die embarrassed.
And at Protect.FM, we believe good estate plans protect families.
We make it easy for your family to attain the comfort of skill at arms.
David R. Duringer, JD, LL.M, is a concealed firearm instructor and tax lawyer specializing in business and estate planning; licensed to practice law in the states of California and Washington. He is managing shareholder at Protective Law Corporation, serving Southern California from its Laguna Hills (Orange County) headquarters and satellite offices in San Diego County (Coronado and Carlsbad).
© Protective Law Corporation as per date of publication captioned above. All rights reserved unless otherwise noted. Sharing encouraged with attribution and/or link to this page.
To comment on this post, look for it on our Facebook and Twitter pages.