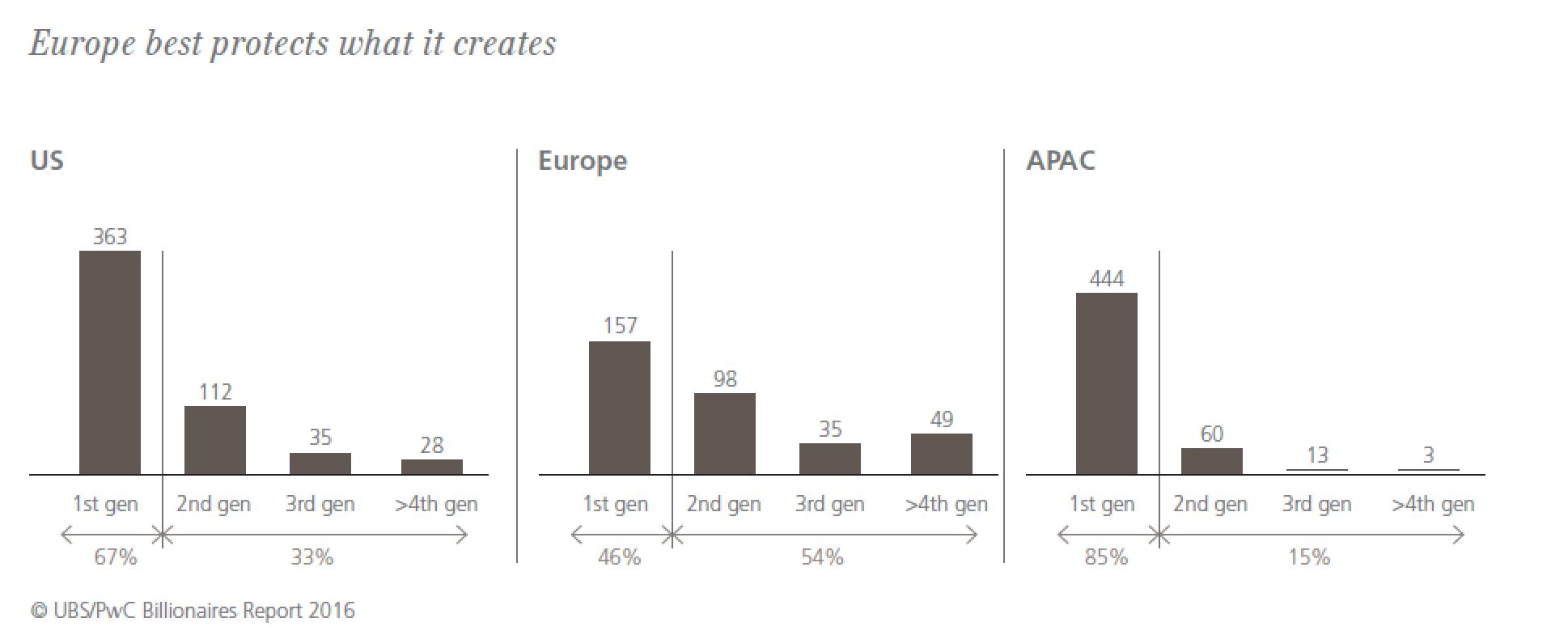 According to the above chart, US does great at wealth creation (compared to other socialist countries), but we need to learn a thing or two from Europeans about keeping it in the family, i.e., financial mentorship.
The study attributes the down year to a combination of intra-family asset transfers, commodity price deflation and a strengthening U.S. dollar. Indeed, just how quickly fortunes can change was one of the most important themes that arose from the research, according to John S. Mathews, head of Private Wealth Management and UHNW, Wealth Management Americas at UBS. "The drop-off rate is really remarkable—we created 41 [new billionaires in the U.S.], but 36 dropped off. Before we did this data I would have never expected those types of numbers. I would have thought the sustainability would be much stronger."
With roughly $2.1 trillion set to go to heirs in the next 20 years, dilution is a real concern. In particular, the research contradicts the old maxim of "shirtsleeves to shirtsleeves in three generations." It happens much more quickly than that. The study found that of those who lost wealth, the greatest drops actually came as a result of the first transfer, from G1 to G2. Considering that self-made billionaires outnumbered those who inherited their wealth for the first time this year, that's a particularly sobering proposition.
Source: The Second Gilded Age May Be Losing Its Luster
---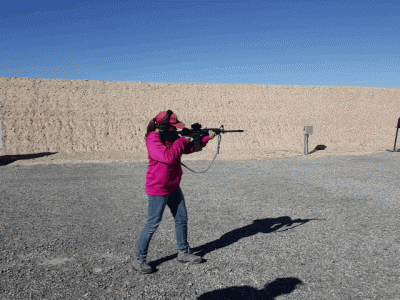 If attacked, do you want to be Victor or Victim?
At SacredHonor.US, we hate it when people die embarrassed.
And at Protect.FM, we believe good estate plans protect families.
We make it easy for your family to attain the comfort of skill at arms.
David R. Duringer, JD, LL.M, is a concealed firearm instructor and tax lawyer specializing in business and estate planning; licensed to practice law in the states of California and Washington. He is managing shareholder at Protective Law Corporation, serving Southern California from its Laguna Hills (Orange County) headquarters and satellite offices in San Diego County (Coronado and Carlsbad).
© Protective Law Corporation as per date of publication captioned above. All rights reserved unless otherwise noted. Sharing encouraged with attribution and/or link to this page.
To comment on this post, look for it on our Facebook and Twitter pages.