It just happened.

Gunpocalypse swept through the Assembly Floor.

And it was the most outrageous showings of ignorance I have ever seen at the State Capitol, and that's saying something as I worked there for over 5 years.

The first bill up was AB 1673, which will CRIMINALIZE the possession of unserialized firearms parts, authored by former police officer and current Assemblymember Mike Gipson (D-Carson).

According to Gipson, an 80% lower is equivalent to a "weapon of mass destruction." Yep, an 80% lower is akin to a nuclear weapon.

Are you serious?!?!? Well, his colleagues apparently believed him and it passed on a razor thin margin of 42-30.

Next up was AB 1674, which will BAN buying more than one firearm within a 30 day period.

One of the more prominent arguments brought up in support of the bill was from Assemblymember David Chiu (D-San Francisco), who stated that this would help cut down on gun trafficking. You know, like that of former Senator and current felon and gun-trafficker Leland Yee.

Asm. Lorena Gonzalez (D-San Diego) then stated that she only gets to exercise her right to vote once, so YOU should only be allowed to buy one gun!

That bill also passed on a tight margin of 42-29.

AB 2607 was next up and almost defeated, but at the last second votes flipped and it passed out of the Assembly by the slimmest of margins 41-39.

The bill will allow your boss, professor, or therapist to take away your gun rights in secret.

Additionally, AB 1695, which will send harassing mailers to gun owners, also passed by a larger margin as well.

Both head to the Senate.

Following that, AB 1664, which will BAN all firearms with a bullet button made it out 41-30.

It passed with such asinine statements made by the likes of Asm. Gipson, who stated that if you remove a bullet button, the gun becomes a fully automatic machine gun.

You know, we try to educate ALL of the legislators. Sometimes, though, they just don't get it.
Source: BREAKING: Gunpocalypse just swept the Assembly Floor | Firearms Policy Coalition
---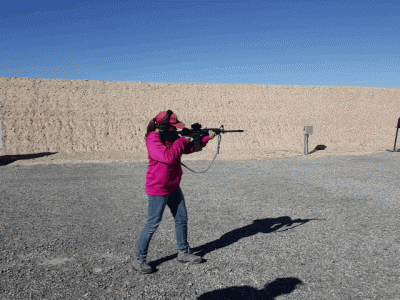 If attacked, do you want to be Victor or Victim?
At SacredHonor.US, we hate it when people die embarrassed.
And at Protect.FM, we believe good estate plans protect families.
We make it easy for your family to attain the comfort of skill at arms.
David R. Duringer, JD, LL.M, is a concealed firearm instructor and tax lawyer specializing in business and estate planning; licensed to practice law in the states of California and Washington. He is managing shareholder at Protective Law Corporation, serving Southern California from its Laguna Hills (Orange County) headquarters and satellite offices in San Diego County (Coronado and Carlsbad).
© Protective Law Corporation as per date of publication captioned above. All rights reserved unless otherwise noted. Sharing encouraged with attribution and/or link to this page.

COMMENTS:
To comment on this post, look for it on our Facebook and Twitter pages.