What the heck does Assemblyman Kevin McCarty mean by "the magazines, you know, the military style with 30 clips"?
We constantly hear magazines misidentified as "clips" but never bullets (excuse me — rounds, or cartridges)!
You can see his ignorant blather at 1:42 in this video:
Fortunately for Kevin McCarty, in its written article CBS Sacramento reverse-transmogrified his remark into the nicer sounding:
But Assemblyman Kevin McCarty says the new laws will help shield the streets of Sacramento, from more gun violence.

"I don't really think there are any traps, there's not a 'gotcha' thing — the magazines that hold more than 10 rounds are unlawful and we are asking for people to turn them into the authorities", said Assembly Member Kevin McCarty, who co-authored the ammunition bill.
Source: California Gun Law Changes Have Advocates Up in Arms « CBS Sacramento
Pretty shocking rewrite of comments, but I guess that is what journalism is these days.  If only Californians knew how truly ignorant these pols are of guns…but that would require real journalism.
---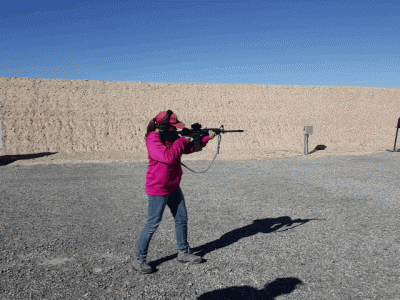 If attacked, do you want to be Victor or Victim?
At SacredHonor.US, we hate it when people die embarrassed.
And at Protect.FM, we believe good estate plans protect families.
We make it easy for your family to attain the comfort of skill at arms.
David R. Duringer, JD, LL.M, is a concealed firearm instructor and tax lawyer specializing in business and estate planning; licensed to practice law in the states of California and Washington. He is managing shareholder at Protective Law Corporation, serving Southern California from its Laguna Hills (Orange County) headquarters and satellite offices in San Diego County (Coronado and Carlsbad).
© Protective Law Corporation as per date of publication captioned above. All rights reserved unless otherwise noted. Sharing encouraged with attribution and/or link to this page.

COMMENTS:
To comment on this post, look for it on our Facebook and Twitter pages.