WARNING: GRAPHIC CONTENT 
Diamond Reynolds live-streamed the aftermath of her boyfriend's shooting
Philando Castile was shot at 9pm during a traffic stop in Minnesota
Reynolds claims that he was reaching for a license and ID
And she says he told the cop he had a license to carry a weapon
But she claims the 'Chinese police officer' shot him four times in the arm
The cop – audibly panicked – swears and tells her not to move several times
Police have confirmed that he died in hospital
Some 200 protesters formed outside Minnesota Governor's house
The cop is from the St. Anthony Police Department in Falcon Heights 
Castile's mother learned of it when her daughter screamed while online
She claims she wasn't allowed to see her son in hospital 
Source: Minneapolis woman livestreams dying boyfriend seconds after he is shot by a cop | Daily Mail Online 
Not sure exactly what happened here, but looks like the cop panicked — perhaps a bad combination of poor training of both cop and armed citizen, but facts are few at this point.
If you are armed and stopped by police:
NEVER say "I'm armed" or "I have a gun" or the equivalent. Police are trained to respond to such comments, autonomically.
Have your permit out before the police approach the car.
Hands "10 and 2" on the wheel.
---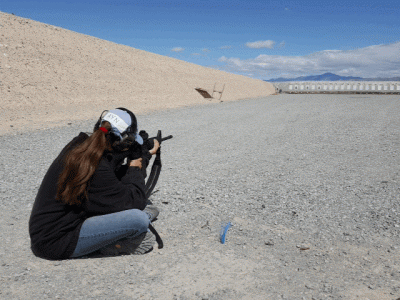 If attacked, do you want to be Victor or Victim?
At SacredHonor.US, we hate it when people die embarrassed.
And at Protect.FM, we believe good estate plans protect families.
We make it easy for your family to attain the comfort of skill at arms.
David R. Duringer, JD, LL.M, is a concealed firearm instructor and tax lawyer specializing in business and estate planning; licensed to practice law in the states of California and Washington. He is managing shareholder at Protective Law Corporation, serving Southern California from its Laguna Hills (Orange County) headquarters and satellite offices in San Diego County (Coronado and Carlsbad).
© Protective Law Corporation as per date of publication captioned above. All rights reserved unless otherwise noted. Sharing encouraged with attribution and/or link to this page.

COMMENTS:
To comment on this post, look for it on our Facebook and Twitter pages.