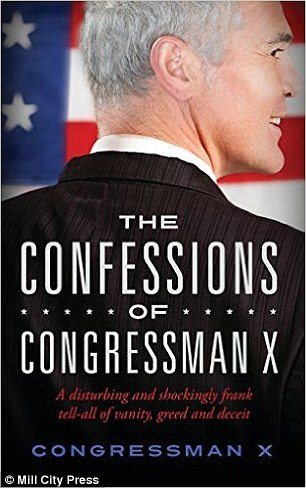 I can understand some parents saying this, and I've had a few clients give everything to charity rather than their kids — but a congressman?
Things are so partisan today most folks vote the straight party line, even though they don't know s*** about who they're voting for. They just don't want the other guys to win,' he explains. And he seemingly takes a shot at the Bill and Hillary Clinton Foundation, noting how family philanthropies can be the beneficiaries of what amounts to bribes in exchange for legislative favors.'Some contributions are subtle,' he explains. 'Donations to a member's nonprofit foundation. Funding a member's charitable pet project. Offsetting the costs of a member's portrait to adorn the committee room he or she has so faithfully served."It's all a bunch of bulls*** to get around gift bans and limits on campaign contributions. Where there's a will, there's a way.'
….
'We spend money we don't have and blithely mortgage the future with a wink and a nod. Screw the next generation,' the author writes.
Source: Anonymous congressman writes tell-all book and admits he never reads bills he votes on | Daily Mail Online
---
If attacked, do you want to be Victor or Victim?
At SacredHonor.US, we hate it when people die embarrassed.
And at Protect.FM, we believe good estate plans protect families.
We make it easy for your family to attain the comfort of skill at arms.

David R. Duringer, JD, LL.M, is a concealed firearm instructor and tax lawyer specializing in business and estate planning; licensed to practice law in the states of California and Washington. He is managing shareholder at Protective Law Corporation, serving Southern California from its Laguna Hills (Orange County) headquarters and a satellite office in Coronado (San Diego County).
© Protective Law Corporation as per date of publication captioned above. All rights reserved unless otherwise noted. Sharing encouraged with attribution and/or link to this page.

COMMENTS:
To comment on this post, look for it on our Facebook and Twitter pages.