Experts cite several possible reasons that drug overdose deaths and suicides are occurring far more often among middle-aged whites than other groups. They say whites have had an easier time getting access to the powerful painkillers that have been the root of the current drug overdose epidemic. And whites may more quickly turn to suicide because often they don't have the kind of family and social support often seen in black and Hispanic communities, they say.Though the gap is closing, white life expectancy is still significantly greater than life expectancy for blacks.White life expectancy grew to nearly 79 in 2014, from about 77 ½ years in 2000. Black life expectancy rose to a little over 75 from about 71 ½. Life expectancy for Hispanics rose to 82 years from 79.Things may be taking a turn for the worse, however. Earlier this week, CDC issued a report on preliminary death data for 2015 that showed the U.S. death rate rose slightly — the first increase in a decade. The report did not break down what was happening in different racial groups, but experts say whites death trends are likely the primary reason.
Source: 'Deaths of despair' drag life expectancy lower for whites
---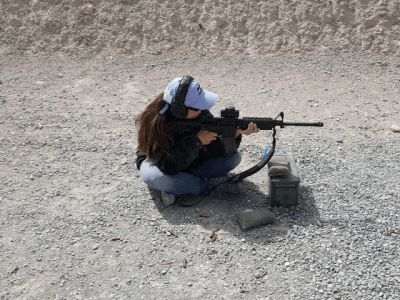 If attacked, do you want to be Victor or Victim?
At SacredHonor.US, we hate it when people die embarrassed.
And at Protect.FM, we believe good estate plans protect families.
We make it easy for your family to attain the comfort of skill at arms.
David R. Duringer, JD, LL.M, is a concealed firearm instructor and tax lawyer specializing in business and estate planning; licensed to practice law in the states of California and Washington. He is managing shareholder at Protective Law Corporation, serving Southern California from its Laguna Hills (Orange County) headquarters and satellite offices in San Diego County (Coronado and Carlsbad).
© Protective Law Corporation as per date of publication captioned above. All rights reserved unless otherwise noted. Sharing encouraged with attribution and/or link to this page.

COMMENTS:
To comment on this post, look for it on our Facebook and Twitter pages.