This homeowner, who missed, obviously needs training. Missing is not good. Missing endangers bystanders and may fail to stop the threat. If there is no threat, there should be no firing at all. And with a "controlled pair" both of the shots would have hit center of mass regardless of recoil. The homeowner should have had at least three sight pictures during the engagement and I doubt he had a single one.
The homeowner waited for the prowler at the top of the stairs while he made his way into the home."He came across my dining room and to the foot of my stairway. I had a revolver and fired at him twice," Hough said.He added he could see the man with just enough light from what seemed like a nightlight the intruder was holding. He didn't have to come down the stairs because the two shots were enough to send the man running."I missed obviously, but I think I scared him," Hough said as he pointed to the bullet holes. "This one probably was my first one because a revolver, a gun will recoil and go up. So I would say that's the first one and that's the second one."
Source: Homeowner shoots at intruder after staying behind during hurrica – FOX5 Vegas – KVVU
---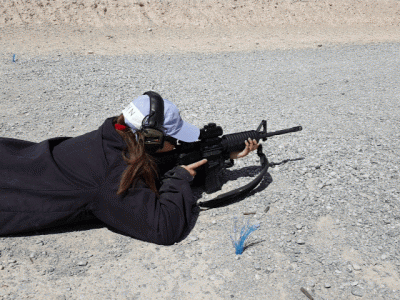 If attacked, do you want to be Victor or Victim?
At SacredHonor.US, we hate it when people die embarrassed.
And at Protect.FM, we believe good estate plans protect families.
We make it easy for your family to attain the comfort of skill at arms.
David R. Duringer, JD, LL.M, is a concealed firearm instructor and tax lawyer specializing in business and estate planning; licensed to practice law in the states of California and Washington. He is managing shareholder at Protective Law Corporation, serving Southern California from its Laguna Hills (Orange County) headquarters and satellite offices in San Diego County (Coronado and Carlsbad).
© Protective Law Corporation as per date of publication captioned above. All rights reserved unless otherwise noted. Sharing encouraged with attribution and/or link to this page.
To comment on this post, look for it on our Facebook and Twitter pages.