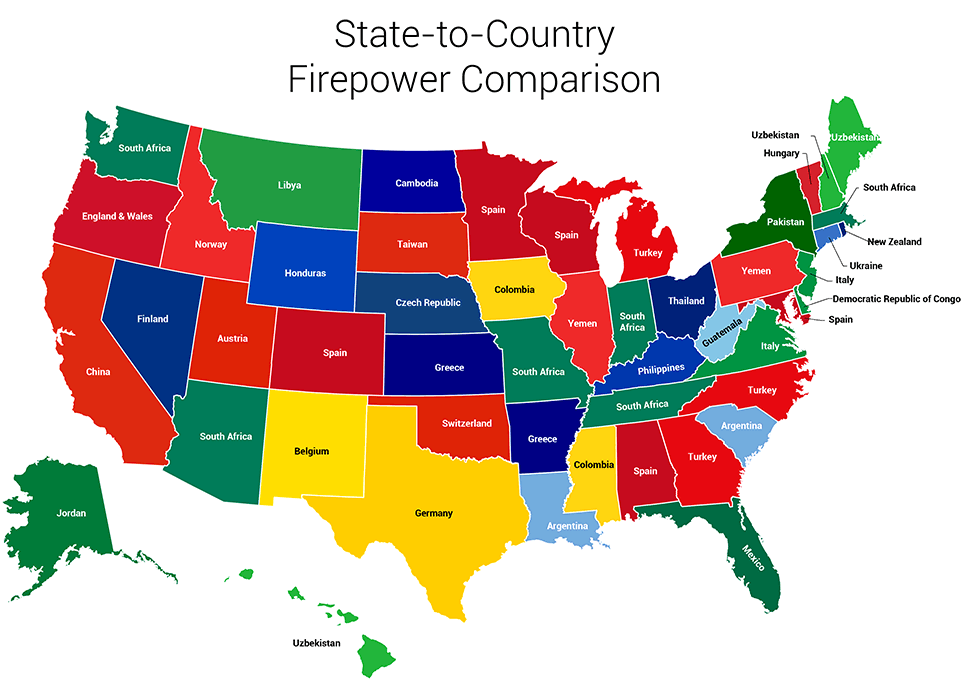 All 50 States Renamed For Countries With Similar Gun Ownership (Graphic by Movoto Real Estate)
The above graphic is interesting, but probably not very accurate due to the following (out of date figures and no real breakdown by state):
We started with a research group in Switzerland called Small Arms Survey and its report "Small Arms Survey 2007: Guns and the City." Among other things, it estimated gun-ownership numbers for 178 countries, including the United States (which it estimates has about 270 million guns).

We then took the estimate of 88.8 guns per 100 people for the U.S.—which, seven years later, is likely higher—and used it to calculate each state's estimated gun ownership, based on state populations from the U.S. Census Bureau's 2010 survey. (Of course, gun-ownership density varies throughout the country, but this number gave us a easy way to come up with comparable figures for all 50 states, since actual state-to-state numbers were not available.)
The colors do not appear to correlate with any sort of grading spectrum (top 3–CA, TX and NY–are orange, yellow, and green), but simply serve to match each state with a country estimated to have the same number of guns.
Source: This Surprising Map Shows All 50 States Renamed For Countries With Similar Gun Ownership
There is no reason for such a sloppy approach when we have better numbers available for gun ownership rates within each state. For example, see this article here and it's graph below: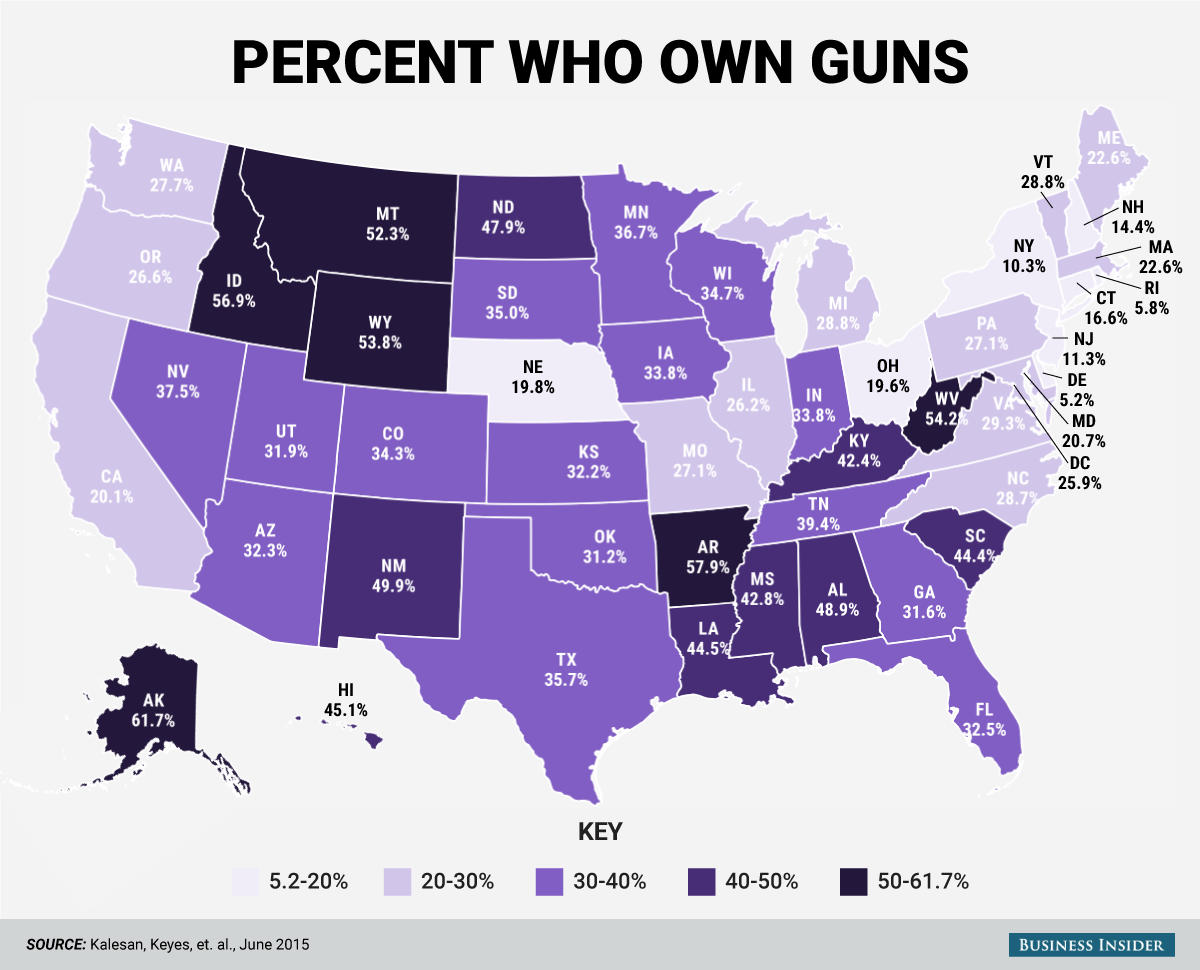 If attacked, do you want to be Victor or Victim?
At SacredHonor.US, we hate it when people die embarrassed.
And at Protect.FM, we believe good estate plans protect families.
We make it easy for your family to attain the comfort of skill at arms.
David R. Duringer, JD, LL.M, is a concealed firearm instructor and tax lawyer specializing in business and estate planning. He is managing shareholder at Protective Law Corporation, serving Southern California from its Laguna Hills (Orange County) headquarters and a satellite office in Coronado (San Diego County).
© Protective Law Corporation as per date of publication captioned above. All rights reserved unless otherwise noted. Sharing encouraged with attribution and/or link to this page.