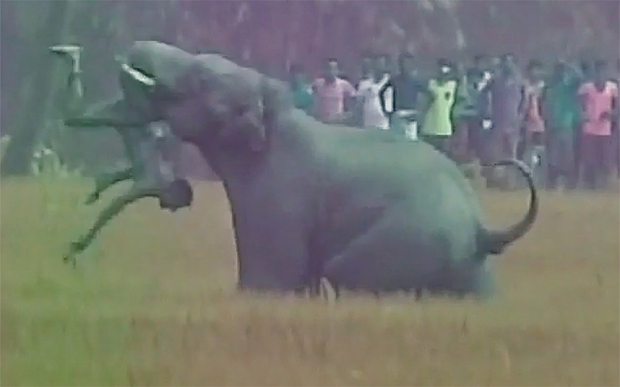 Here in California, we have our own two-legged and four-legged hazards (coyote, occasional deer and mountain lion) and in some cases a sidearm may be helpful.
Maybe if Indian villages were armed, things would be different:
India is home to 29,000 wild elephants, about 60 per cent of which live outside of designated national parks and wildlife sanctuaries.

As many as 300 people are killed by the animals every year in India, according to the World Wildlife Fund
Source: Elephants kill five people in India after villagers 'threw stones to scare them away' – Telegraph
---
If attacked, do you want to be Victor or Victim?
At SacredHonor.US, we hate it when people die embarrassed.
And at Protect.FM, we believe good estate plans protect families.
We make it easy for your family to attain the comfort of skill at arms.
David R. Duringer, JD, LL.M, is a concealed firearm instructor and tax lawyer specializing in business and estate planning. He is managing shareholder at Protective Law Corporation, serving Southern California from its Laguna Hills (Orange County) headquarters and a satellite office in Coronado (San Diego County).
© Protective Law Corporation as per date of publication captioned above. All rights reserved unless otherwise noted. Sharing encouraged with attribution and/or link to this page.

COMMENTS:
To comment on this post, look for it on our Facebook and Twitter pages.