News9.com – Oklahoma City, OK – News, Weather, Video and Sports |
Yet another reason to avoid outright distributions in your estate plan:
It's called an ERAD, or Electronic Recovery and Access to Data machine, and state police began using 16 of them last month.  Here's how it works. If a trooper suspects you may have money tied to some type of crime, the highway patrol can scan any cards you have and seize the money.  "We're gonna look for different factors in the way that you're acting," Oklahoma Highway Patrol Lt. John Vincent said. "We're gonna look for if there's a difference in your story. If there's someway that we can prove that you're falsifying information to us about your business."
Source: OHP Uses New Device To Seize Money Used During The Commission Of – News9.com – Oklahoma City, OK – News, Weather, Video and Sports |
---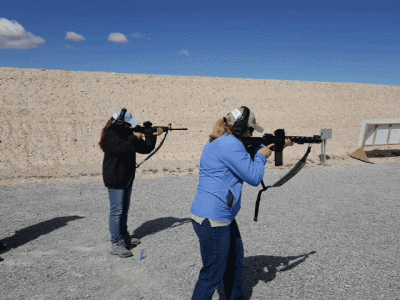 If attacked, do you want to be Victor or Victim?
At SacredHonor.US, we hate it when people die embarrassed.
And at Protect.FM, we believe good estate plans protect families.
We make it easy for your family to attain the comfort of skill at arms.
David R. Duringer, JD, LL.M, is a concealed firearm instructor and tax lawyer specializing in business and estate planning; licensed to practice law in the states of California and Washington. He is managing shareholder at Protective Law Corporation, serving Southern California from its Laguna Hills (Orange County) headquarters and satellite offices in San Diego County (Coronado and Carlsbad).
© Protective Law Corporation as per date of publication captioned above. All rights reserved unless otherwise noted. Sharing encouraged with attribution and/or link to this page.

COMMENTS:
To comment on this post, look for it on our Facebook and Twitter pages.