Maybe it's time to spread a little heat?
Now, countries party to the agreement will have to follow one of three timetables to peak and then reduce their use of HFCs. Developed countries will need to freeze their HFC production and use in 2019 with immediate reductions to follow immediately after that. Some developing countries, including China, Brazil and more than 100 more, agreed to peak their HFC use in 2024. And other developing countries agreed to freeze use in 2028. That last group includes many countries like India, Pakistan and the Gulf States, where expanded access to air conditioning could save lives due to sweltering heat.
Source: Countries Reach Landmark Deal to Limit Global Warming From Air Conditioners | TIME
---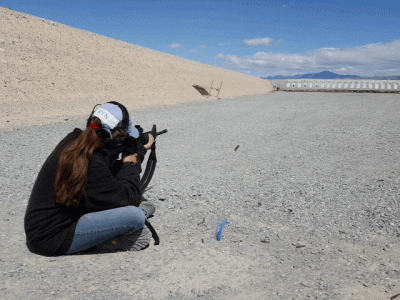 If attacked, do you want to be Victor or Victim?
At SacredHonor.US, we hate it when people die embarrassed.
And at Protect.FM, we believe good estate plans protect families.
We make it easy for your family to attain the comfort of skill at arms.
David R. Duringer, JD, LL.M, is a concealed firearm instructor and tax lawyer specializing in business and estate planning; licensed to practice law in the states of California and Washington. He is managing shareholder at Protective Law Corporation, serving Southern California from its Laguna Hills (Orange County) headquarters and satellite offices in San Diego County (Coronado and Carlsbad).
© Protective Law Corporation as per date of publication captioned above. All rights reserved unless otherwise noted. Sharing encouraged with attribution and/or link to this page.
To comment on this post, look for it on our Facebook and Twitter pages.