GREAT article, surprisingly from the liberal Slate. If you are an anti-gun liberal and seriously want to sharpen the arrows in your gun-fighting quiver, you are of course welcome at our free gun training events.
There are many reasons that this cycle repeats as it does. We live in a divided society where people cocoon with like-minded allies, and we've stopped listening to the other side. The NRA is powerful. We get distracted and move on to the next shiny thing. But one important point: The mainstream media lobbies hard for gun control, but it is very, very bad at gun journalism. It might be impossible ever to bridge the divide between the gun-control and gun-rights movements. But it's impossible to start a dialogue when you don't know what the hell you are talking about.
Source: The media keeps misfiring when it writes about guns.
---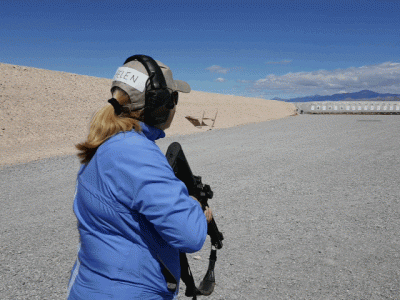 If attacked, do you want to be Victor or Victim?
At SacredHonor.US, we hate it when people die embarrassed.
And at Protect.FM, we believe good estate plans protect families.
We make it easy for your family to attain the comfort of skill at arms.
David R. Duringer, JD, LL.M, is a concealed firearm instructor and tax lawyer specializing in business and estate planning; licensed to practice law in the states of California and Washington. He is managing shareholder at Protective Law Corporation, serving Southern California from its Laguna Hills (Orange County) headquarters and satellite offices in San Diego County (Coronado and Carlsbad).
© Protective Law Corporation as per date of publication captioned above. All rights reserved unless otherwise noted. Sharing encouraged with attribution and/or link to this page.

COMMENTS:
To comment on this post, look for it on our Facebook and Twitter pages.