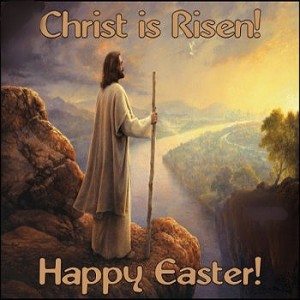 But we still recommend having an estate plan because left to their own devices everyone else will do dumb things with your stuff while you are off enjoying eternal life, and more importantly, as a good steward you will want to use that stuff to transmit the wisdom you have gained.
Happy Easter to you and your family.
When Jesus died on the cross, he conquered sin. But when he rose from the dead, he defeated death. Death is not a subject we usually want to discuss. But when you get down to it, that is what Easter is all about. Easter is about the death of death, because Jesus came to conquer death.
Source: Easter: The death of death
---
If attacked, do you want to be Victor or Victim?
At SacredHonor.US, we hate it when people die embarrassed.
And at Protect.FM, we believe good estate plans protect families.
We make it easy for your family to attain the comfort of skill at arms.

David R. Duringer, JD, LL.M, is a concealed firearm instructor and tax lawyer specializing in business and estate planning. He is managing shareholder at Protective Law Corporation, serving Southern California from its Laguna Hills (Orange County) headquarters and a satellite office in Coronado (San Diego County).
© Protective Law Corporation as per date of publication captioned above. All rights reserved unless otherwise noted. Sharing encouraged with attribution and/or link to this page.

COMMENTS:
To comment on this post, look for it on our Facebook and Twitter pages.