Too often, advisors consider a buy/sell agreement to be a succession plan. Many advisors feel they are covered if they identify a buyer to take the reins in the case of their unexpected demise or an involuntary exit from the business. But a succession plan is not simply a continuity plan. It is a living document that outlines an intentional plan for owners to ensure the business will remain a sustainable entity, with or without some or all of the owners. The best succession plans are also actionable and clearly outline a systematic way that ownership will be passed from one professional to another over time. Such a plan usually includes owner criteria, the transition of roles/responsibilities, and contingency plans if the initial plan does not progress or the plan goes off track.
Source: How Building a Succession Plan Can Increase Your Firm's Value
Do you have an exit strategy? Get one here: www.ExitLegal.com
---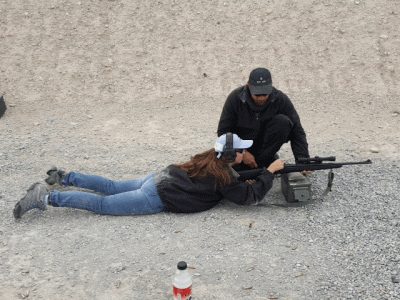 If attacked, do you want to be Victor or Victim?
At SacredHonor.US, we hate it when people die embarrassed.
And at Protect.FM, we believe good estate plans protect families.
We make it easy for your family to attain the comfort of skill at arms.
David R. Duringer, JD, LL.M, is a concealed firearm instructor and tax lawyer specializing in business and estate planning; licensed to practice law in the states of California and Washington. He is managing shareholder at Protective Law Corporation, serving Southern California from its Laguna Hills (Orange County) headquarters and satellite offices in San Diego County (Coronado and Carlsbad).
© Protective Law Corporation as per date of publication captioned above. All rights reserved unless otherwise noted. Sharing encouraged with attribution and/or link to this page.

COMMENTS:
To comment on this post, look for it on our Facebook and Twitter pages.