NRA responds to enactment of California's draconian new "Gunpocalypse" laws banning (among other things) a type of rifle popular with women and girls (because it is light, has virtually no recoil, and is so darn fun to shoot!):
Fairfax, Va.— California Gov. Jerry Brown signed into law on Friday a package of gun bills that were rushed through the state legislature with no regard for proper process. The National Rifle Association Institute for Legislative Action (NRA-ILA) released the following statement in reaction:

"Gov. Jerry Brown today signed a draconian gun control package that turns California's law-abiding gun owners into second-class citizens. The governor and legislature exploited a terrorist attack to push these measures through even though the state's already restrictive laws did nothing to stop the attack in San Bernadino," said Amy Hunter, California spokesperson for NRA-ILA. "These bills make no one safer, they only add another layer of laws that criminals will continue to break. The National Rifle Association is prepared to pursue all options moving forward – legal, legislative and political."

Here's a summary of Brown's actions:
Source: NRA-ILA | California Governor Signs Draconian Gun Control Package into Law
---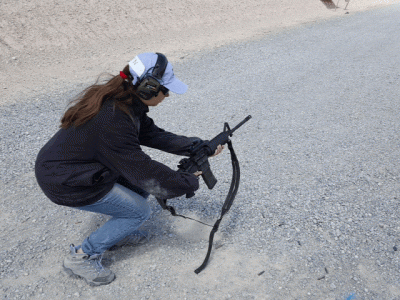 If attacked, do you want to be Victor or Victim?
At SacredHonor.US, we hate it when people die embarrassed.
And at Protect.FM, we believe good estate plans protect families.
We make it easy for your family to attain the comfort of skill at arms.
David R. Duringer, JD, LL.M, is a concealed firearm instructor and tax lawyer specializing in business and estate planning; licensed to practice law in the states of California and Washington. He is managing shareholder at Protective Law Corporation, serving Southern California from its Laguna Hills (Orange County) headquarters and satellite offices in San Diego County (Coronado and Carlsbad).
© Protective Law Corporation as per date of publication captioned above. All rights reserved unless otherwise noted. Sharing encouraged with attribution and/or link to this page.

COMMENTS:
To comment on this post, look for it on our Facebook and Twitter pages.