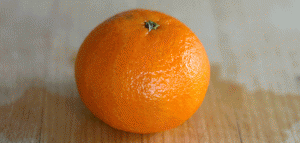 First check out our free events here, and then check these:
Dia de los Muertos Nov. 1
Live Mariachi, Dance Performances, Raffles, Food, Face Painting & Children's Activities. Families may bring photos, stories of loved one, candles, breads, or flower to add to the altar.
Time/Place: 12-5pm / Westminster Memorial Park & Mortuary: 14801 Beach Boulevard
Contact: (714) 893-2421 / www.westminsterchamber.org
Dino Dash Nov. 1
Our biggest fundraiser of the year is having its 25th anniversary. All proceeds benefit the non-profit Tustin Public Schools Foundation and local public schools. 10K 5K 2K Run & 15K 50K Bike Tour.
Time/Place: 6:15am / The Market Place, Tustin
Contact: (714) 832-3060 / www.dinosaurdash.net
Happy Hallowiener Nov. 1
Doggie Dress Up & Kid Costume Party. Admission is $5.
Time/Place: 2-7:30pm / Old World German Restaurant: 7561 Center Ave., #49, Huntington Beach
Contact: (714) 895-8020 / www.oldworld.ws
Dia De Los Muertos Fiesta Nov. 1
Dress in your best La Calvera Catrina-inspired costume! Arts & Crafts Fair. Live Music & Dance. Kids Activities. Food Vendors.
Time/Place: 12-4pm / Kraemer Memorial Park: 201 No. Bradford Avenue, Placentia
Contact: (714) 528-1873 / www.placentiachamber.com
Shop & Dine Lake Forest Nov. 1-8
Encourages local residents and employees to support local retailers and businesses. The City partners with Lake Forest businesses to offer discounts and promotions when residents and local employees shop or dine at participating restaurants, professional services, or retail shops.
Contact: (949) 461-3567 / www.shopanddinelakeforest.com
Irvine Holiday Faire Nov. 6-7
Talented OC artisans will showcase unique handmade items for purchase, including holiday decorations, hand-blown glass, ceramics, jewelry, folk crafts, clothing and more.
Time/Place: Fri 6-9pm, Sat 9am-4pm / Irvine Fine Arts Center
Contact: (949) 724-6880 / www.cityofirvine.org
The Christmas Company Nov. 6-8
This fantastic holiday shopping extravaganza features over 80 unique specialty vendors from locations throughout the U.S. and is perfect for the discriminating holiday shopper.
Time/Place: Fri 2-7pm, Sat 10am-8pm, Sun 10am-5pm / OC Fair & Event Center
Contact: (949) 261-0823 / www.ocfair.com
The Diamond Ball Nov. 7
The mission is to raise funds for animal charities that save lives. The evening includes a silent and live auction, a four-course dinner presented by the resort's Executive Chef, and music and dancing.
Time/Place: 5pm / The Ritz-Carlton, Dana Point
Contact: www.thediamondball.org
Walk to End Alzheimer's Huntington Beach Nov. 7
Proceeds from this walk will support more than 83,000 families affected by Alzheimer's throughout Orange County.
Time/Place: 7:30-11:30am / Huntington City Beach
Contact: (949) 757-3777 / http://act.alz.org
Taste of Lake Forest Nov. 8
This family fun event will include entertainment and for a nominal fee of $10, participants can sample cuisines from over 20 restaurants! Last year's event attracted more than 2,000 community members who were able to vote for their favorite "Taste of Lake Forest" restaurant.
Time/Place: 12-4pm / Bake Parkway & Towne Centre Drive
Contact: (949) 461-3567 / www.shopanddinelakeforest.com
Fall Bridal Bash Nov. 10
Come see the latest in Wedding planning & designs!!! Meet & greet some of OC's most talented wedding professionals!
Time/Place: 6-9pm / Marbella Country Club: 30800 Golf Club Drive, San Juan Capistrano
Contact: (949) 248-3700 / www.marbellacc.net
Irvine Veterans Day Celebration Nov. 11
In honor of our veterans, Irvine will host a special ceremony to pay tribute to our nation's troops – past and present.
Time/Place: 11am-12:30pm / Colonel Bill Barber Marine Corps Memorial Park
Contact: (949) 724-6606 / www.cityofirvine.org
Tri-City Business Expo V Nov. 11
Take a break from the daily grind and join us as three chambers of commerce team up to provide food samples from Orange County. For just $10, you get free parking, admission to our annual business expo, and enough food choice to make your head spin!
Time/Place: 4-7pm / Santa Ana Elks Lodge #794: 212 S. Elk Ln.
Contact: (714) 541-5353 / www.santaanachamber.com
Brea Veterans Day Celebration Nov. 11
Join us as we honor all veterans, retired and active military personnel as the Brea Community pays tribute to all those who have served and remembers those Breans who have made the ultimate sacrifice for their country.
Time/Place: 10-10:45am / Brea War Memorial Brea Civic & Cultural Center
Contact: (714) 990-7600 / www.cityofbrea.net
Stanton Veterans Day Celebration Nov. 11
In honor of the men and women in our community that have served or are serving in the U.S. Armed Forces.
Time/Place: 9-10am / Veteran's Memorial Park: 10970 Cedar St.
Contact: (714) 379-9222 / www.ci.stanton.ca.us
Veterans + Labor Community Celebration Nov. 11
Free community celebration with live music, care package collection drive and food drive for veterans, children and adult "Thank You" art projects, historic military vehicles on display, free hot dogs and veteran organizations connecting veterans to jobs and other programs.
Time/Place: 10am-3pm / OC Fair & Event Center
Contact: (714) 708-1500 / www.ocfair.com
The American Legion Holiday Boutique Nov. 12
All proceeds go to support our Veterans, Military troops, their families and Orange County Charities.
Time/Place: 4-8pm / The American Legion Newport Harbor Post 291: 215 E 15th St., Newport Beach
Contact: (949) 673-5070 / www.ala291.com
Sugar Plum Arts & Crafts Festivals Nov. 12-15
Shoppers can find quality hand-crafted merchandise made in the U.S. from more than 120 vendors plus antiques and collectibles.
Time/Place: Thur-Fri 10am-8pm, Sat 9am-5pm / OC Fair & Event Center
Contact: (562) 596-0857 / www.ocfair.com
Balboa Craft Beer Festival Nov. 14
A dozen breweries with dozens of beers on tap. Unlimited tastings. Unlimited food from local restaurants. On site fresh roasted peanuts. Live rock'n roll by The Strangers. Beer games and raffle prizes.
Time/Place: 1-5pm / Balboa Village, Newport Beach
Contact: www.balboabeerfest.com
Art Crawl Experience Nov. 14
ACE was created by artists and community leaders with the intent of bringing arts and culture downtown by showcasing art in public places, street artisans, pop-up galleries, and the brick-and-mortar galleries.
Time/Place: 6-10pm / 201 Center Street Promenade, Anaheim
Contact: (714) 956-3586 / www.downtownanaheim.com
U.S. Gondola Nationals Nov. 14-15
The standard sprint and distance races will be held, in both solo and tandem configurations. In addition, you can expect to see at least one event involving a four-oar configuration, and one or more events on Venetian boats other than gondolas.
Time/Place: See website for schedule. / Newport Beach Harbor
Contact: www.usgondolanationals.com
Balboa Pavilion Grand Tasting Nov. 15
Taste world-class wine & enjoy spectacular views of Newport Harbor while indulging in samples of scrumptious cuisine provided by Harborside.
Time/Place: 2-6pm / Balboa Pavilion, Newport Beach
Contact: www.balboapavilion.com
Tree Lighting Ceremony Nov. 19
Enjoy free hot chocolate, cider, cookies, Santa hats and Santa Claus!
Time/Place: 6:30-7:30pm / South Coast Plaza: Town Center Park, Costa Mesa
Contact: (800) 782-8888 / www.southcoastplaza.com
Nutcracker Craft Boutique Nov. 20-21
Over 250 vendors will be on-site displaying and selling beautiful handcrafted holiday gifts, decorations, food and collectibles.
Time/Place: Fri 9am-6pm, Sat 9am-4pm / Brea Community Center
Contact: (714) 990-7771 / www.cityofbrea.net
The Color Run Nov. 21
The Shine Tour features special sparkle attractions on the course, glam photo ops, and all new elements to the Finish Festival!
Time/Place: 9am / Huntington State Beach
Contact: www.thecolorrun.com/orange-county
Festival of Trees Nov. 21
This amazing Silent Auction will provide you with many enchanting gifts to bid on. Then the excitement begins, when 35-40 beautifully decorated 3 foot or taller Christmas trees are raffled off during the program.
Time/Place: 10am-2pm / Embassy Suites Grand Ballroom: 900 E. Birch St., Brea
Contact: (714) 878-4591 / www.placentiawomensclub.org
Miracle on Main Street Tree Lighting Ceremony Nov. 22
Snowflakes, lights and swirling colors create a sensation of snow in this magical display.
Time/Place: 2-7pm / Downtown Huntington Beach
Contact: (714) 536-8300 / www.hbdowntown.com
Huntington Beach Turkey Wobble Nov. 26
Funds raised from this event go to Causelife, which provides clean water to those in need in developing countries.
Time/Place: 7-11am / Huntington City Beach
Contact: (949) 829-2384 / www.hbturkeywobble.com
Dana Point Turkey Trot Nov. 26
Named one of America's best Thanksgiving Day runs by Fitness Magazine, the Dana Point Turkey Trot has become an Orange County tradition, attracting more than 16,000 participants, including friends and family, in its 5K, 10K, Kids' Gobble Wobble, and two-day health and fitness expo.
Time/Place: 6am-7pm / Dana Point Harbor
Contact: (949) 496-1555 / www.turkeytrot.com
Don't forget our free training events!
If attacked, do you want to be Victor or Victim?
At SacredHonor.US, we hate it when people die embarrassed.
And at Protect.FM, we believe good estate plans protect families.
We make it easy for your family to attain the comfort of skill at arms.
David R. Duringer, JD, LL.M, is a concealed firearm instructor and tax lawyer specializing in business and estate planning. He is managing shareholder at Protective Law Corporation, headquartered in Laguna Hills, primarily serving Orange County and Southern California with a satellite office located in Coronado (San Diego County).
© Protective Law Corporation as per date of publication captioned above. All rights reserved unless otherwise noted. Sharing encouraged with attribution and/or link to this page.