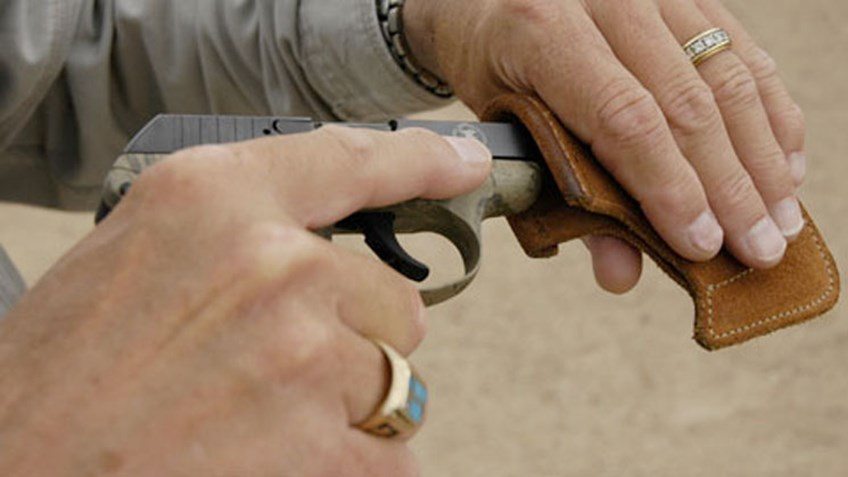 Establishing a bond with a pocket pistol is similar to marriage—in one way: You have to be willing to accept compromise. To make any compromise worth the effort, there must be a clear objective. In this case preserving your life is the goal, and pocket pistols, whether diminutive semi-automatics or small-frame revolvers, do their part and offer a solution that is easy to carry concealed. Merely slipping one into the front pocket of your jacket, however, will not prevent a determined threat from causing you bodily harm. To stop a violent attack, you must be prepared to counter with force adequate to end the confrontation. Therein lies the compromise. In exchange for realizing the benefits of a pocket pistol's small size, light weight and ease of concealment, you trade accuracy, capacity, ease of handling and power. So while a pocket pistol may be the most convenient tool to have at hand, it is often far from ideal. The first step in dealing with its limitations is realizing it will likely be more difficult to defend yourself with a pocket pistol than with any other firearm.
Source: American Rifleman | Pocket-Pistol Lessons
---
If attacked, do you want to be Victor or Victim?
At SacredHonor.US, we hate it when people die embarrassed.
And at Protect.FM, we believe good estate plans protect families.
We make it easy for your family to attain the comfort of skill at arms.

David R. Duringer, JD, LL.M, is a concealed firearm instructor and tax lawyer specializing in business and estate planning; licensed to practice law in the states of California and Washington. He is managing shareholder at Protective Law Corporation, serving Southern California from its Laguna Hills (Orange County) headquarters and a satellite office in Coronado (San Diego County).
© Protective Law Corporation as per date of publication captioned above. All rights reserved unless otherwise noted. Sharing encouraged with attribution and/or link to this page.

COMMENTS:
To comment on this post, look for it on our Facebook and Twitter pages.