The Criminal Party strikes again:
McAuliffe believes that ex-felons can be trusted to make decisions in the ballot booth and the jury box but apparently not to own a gun. He draws the line at restoring their Second Amendment rights; that would be a bridge too far. His order specifically does not restore their "right to ship, transport, possess, or receive firearms." And while his order requires that felons complete probation and parole before enjoying restoration of their rights, it applies regardless of whether they have paid any court fines or restitution to victims.
Source: Terry McAuliffe: Felons' Vote Is Secured by His New Order — Unconstitutionally | National Review
Of course, the Criminal Party won't enforce gun laws against actual criminals, or will at least pardon them for gun crimes while seeking more and more gun control against the rest of us.
Birds of a feather: McAuliffe for one; for another, California's leading anti-gun Senator Yee, disgraced and imprisoned, accused of running guns to terrorists; and all the rest of the damned Criminal Party.
---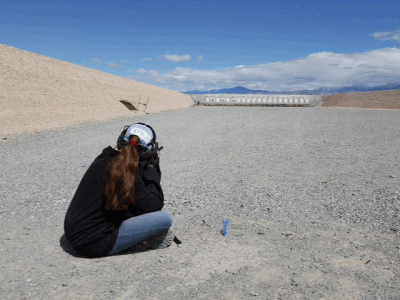 If attacked, do you want to be Victor or Victim?
At SacredHonor.US, we hate it when people die embarrassed.
And at Protect.FM, we believe good estate plans protect families.
We make it easy for your family to attain the comfort of skill at arms.
David R. Duringer, JD, LL.M, is a concealed firearm instructor and tax lawyer specializing in business and estate planning; licensed to practice law in the states of California and Washington. He is managing shareholder at Protective Law Corporation, serving Southern California from its Laguna Hills (Orange County) headquarters and satellite offices in San Diego County (Coronado and Carlsbad).
© Protective Law Corporation as per date of publication captioned above. All rights reserved unless otherwise noted. Sharing encouraged with attribution and/or link to this page.

COMMENTS:
To comment on this post, look for it on our Facebook and Twitter pages.