The lack of a legal gun market in Ukraine (for anything other than hunting rifles) has resulted in a stream of gun smuggling into Europe for both good and bad, with Russia and the US paying for a good chunk of it:
The other concern is smuggling, with the main route running west through European Union countries Hungary, Poland, Romania and Slovakia, all of which share a border with Ukraine.The Ukrainian border guards say they thwart several smuggling attempts every month. In June, a German citizen was detained while trying to cross into Romania with a firearm and ammunition. On the border with Slovakia, a Ukrainian guard who discovered weapons was shot and wounded by the smugglers, who then fled.Uchaikin, of the gun owners' association, said the arms are smuggled into Europe along the same routes long used to smuggle cigarettes. He accused the border guards of profiting from the trade and allowing vehicles to pass through without inspection.
Source: War funnels illegal guns into Ukraine – The Orange County Register
---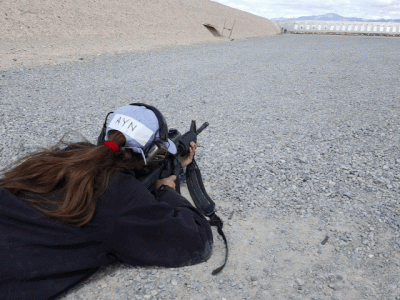 If attacked, do you want to be Victor or Victim?
At SacredHonor.US, we hate it when people die embarrassed.
And at Protect.FM, we believe good estate plans protect families.
We make it easy for your family to attain the comfort of skill at arms.
David R. Duringer, JD, LL.M, is a concealed firearm instructor and tax lawyer specializing in business and estate planning; licensed to practice law in the states of California and Washington. He is managing shareholder at Protective Law Corporation, serving Southern California from its Laguna Hills (Orange County) headquarters and satellite offices in San Diego County (Coronado and Carlsbad).
© Protective Law Corporation as per date of publication captioned above. All rights reserved unless otherwise noted. Sharing encouraged with attribution and/or link to this page.

COMMENTS:
To comment on this post, look for it on our Facebook and Twitter pages.