The guardians you named for those little morsels i mean kids of yours — they DO have concealed carry permits, don't they?
Care to update your guardian nominations? You can do that free if you attend my free estate planning seminar.
You will meet lots of nice folks at our free training events. Perhaps even a future guardian.
Below is a summary of the four coyote incidents, provided by Fish and Wildlife. Those who have been attacked suffered minor injuries. Hartman said she hasn't seen any confirmed cases of rabies in her 16-year stint with the department.
• June 28: A woman felt a tug on her left heel as she was walking near Oak Creek Elementary School. She stopped and turned and saw a small coyote run off into bushes.
• Aug. 3: A transient man sleeping at Mike Ward Community Park in Woodbridge was bitten on his face. He saw a medium-sized coyote run off.
• Aug. 21: A 2-year-old girl was walking on a sidewalk with an adult and a large dog near Yale Avenue East Yale Loop when a coyote knocked her over. The coyote then tugged on the back of her shirt.
• Oct. 9: A 6-year-old boy was bitten by a coyote at Springbrook Park. The coyote dragged him a few feet before his father and bystanders chased the animal away.
Source: Here's a look at coyote attacks on humans in Irvine – The Orange County Register
---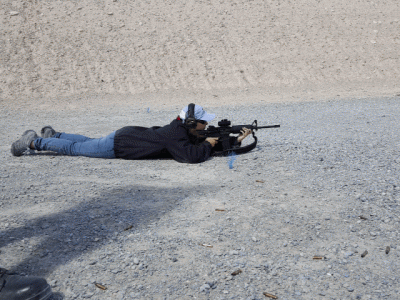 If attacked, do you want to be Victor or Victim?
At SacredHonor.US, we hate it when people die embarrassed.
And at Protect.FM, we believe good estate plans protect families.
We make it easy for your family to attain the comfort of skill at arms.
David R. Duringer, JD, LL.M, is a concealed firearm instructor and tax lawyer specializing in business and estate planning; licensed to practice law in the states of California and Washington. He is managing shareholder at Protective Law Corporation, serving Southern California from its Laguna Hills (Orange County) headquarters and satellite offices in San Diego County (Coronado and Carlsbad).
© Protective Law Corporation as per date of publication captioned above. All rights reserved unless otherwise noted. Sharing encouraged with attribution and/or link to this page.
To comment on this post, look for it on our Facebook and Twitter pages.