Lots of irony here, and perhaps some lessons. Famed local juvenile court judge who never had any children of her own, but has a building named after her that has housed probate court operations for the county, now has her estate tied up in probate court.
Lamoreaux, 92, has Alzheimer's dementia, according to court records. Her family – mostly nieces and nephews, as Lamoreaux has no children – is trying to care for her and preserve her estate. But they've fought over how best to do that, and about who should be in charge of Lamoreaux's money, and they've taken the fight to probate court.
Source: The perils of probate court: Former judge with Alzheimer's could lose her life savings – The Orange County Register
---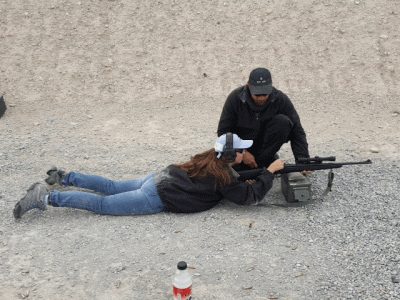 If attacked, do you want to be Victor or Victim?
At SacredHonor.US, we hate it when people die embarrassed.
And at Protect.FM, we believe good estate plans protect families.
We make it easy for your family to attain the comfort of skill at arms.
David R. Duringer, JD, LL.M, is a concealed firearm instructor and tax lawyer specializing in business and estate planning; licensed to practice law in the states of California and Washington. He is managing shareholder at Protective Law Corporation, serving Southern California from its Laguna Hills (Orange County) headquarters and satellite offices in San Diego County (Coronado and Carlsbad).
© Protective Law Corporation as per date of publication captioned above. All rights reserved unless otherwise noted. Sharing encouraged with attribution and/or link to this page.
To comment on this post, look for it on our Facebook and Twitter pages.