Knife-wielding terrorists are advised to target smaller crowds or someone walking home from a night out or working the night shift, "or someone walking alone in a public park or rural forested area, or someone by himself in an alley close to a night club or another place of debauchery, or even someone out for a walk in a quiet neighborhood. One should consider canals, riversides, and beaches." They further advise jihadists to carry an object like a baseball bat to inflict blunt-force trauma on victims before stabbing.

In gory detail, jihadists are encouraged to go for major organs, arteries or the neck, but not the skull as their knife blade may break. "It is advised to not necessarily attempt to fully detach the head, as the absence of technique can cause a person to spend a long time attempting to do so, that is, unless the individual's circumstances and capabilities allow for such."

"Lest the operation be mistaken for one of the many random acts of violence that plague the West, it is essential to leave some kind of evidence or insignia identifying the motive and allegiance to the Khalifah, even if it is something as simple as a note pinned or attached to the victim's body," the terror guide adds.
Source: ISIS Calls for Random Knife Attacks in Alleys, Forests, Beaches, 'Quiet Neighborhoods' | PJ Media
---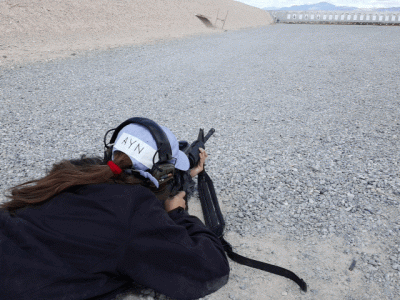 If attacked, do you want to be Victor or Victim?
At SacredHonor.US, we hate it when people die embarrassed.
And at Protect.FM, we believe good estate plans protect families.
We make it easy for your family to attain the comfort of skill at arms.
David R. Duringer, JD, LL.M, is a concealed firearm instructor and tax lawyer specializing in business and estate planning; licensed to practice law in the states of California and Washington. He is managing shareholder at Protective Law Corporation, serving Southern California from its Laguna Hills (Orange County) headquarters and satellite offices in San Diego County (Coronado and Carlsbad).
© Protective Law Corporation as per date of publication captioned above. All rights reserved unless otherwise noted. Sharing encouraged with attribution and/or link to this page.
To comment on this post, look for it on our Facebook and Twitter pages.