Dropped my wife and daughter off at LAX this morning — they are en route to eastern Ukraine right now, visiting family.
This story caught my eye, shows that the war for independence goes on in Ukraine and that as with our own founding, the cost is borne by relatively few patriots. Now that the EU has been exposed as a ridiculous circus, will enough Ukrainians embrace nationalism and the right to bear arms?
When war broke out in Ukraine, he joined Right Sector, a nationalist paramilitary group, on the front line. On Friday, his coffin was carried through Lviv and buried at the city's Lychakiv cemetery, the final resting place for  distinguished local figures.

In an interview with Ukrainian television last year, Slipak voiced his frustration at the West's increasing apathy toward the Ukrainian conflict — "Mostly they do not understand what is going on in Ukraine" — but spoke highly of his countrymen in the face of continued corruption, oligarchy and vested interests.

"Listen to anyone in the street and he'll tell you what to do. Our people are wise," he said. "Ukraine can become a successful country and a major player on the political stage if we start heeding the voices of the people."
Source: Famous Ukrainian opera singer Vasyl Slipak killed by sniper in eastern Ukraine – The Washington Post
---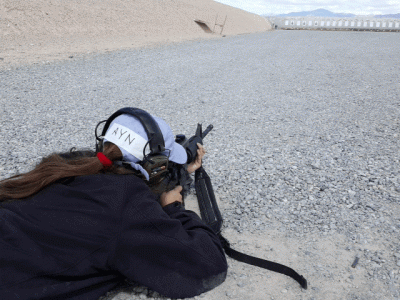 If attacked, do you want to be Victor or Victim?
At SacredHonor.US, we hate it when people die embarrassed.
And at Protect.FM, we believe good estate plans protect families.
We make it easy for your family to attain the comfort of skill at arms.
David R. Duringer, JD, LL.M, is a concealed firearm instructor and tax lawyer specializing in business and estate planning; licensed to practice law in the states of California and Washington. He is managing shareholder at Protective Law Corporation, serving Southern California from its Laguna Hills (Orange County) headquarters and satellite offices in San Diego County (Coronado and Carlsbad).
© Protective Law Corporation as per date of publication captioned above. All rights reserved unless otherwise noted. Sharing encouraged with attribution and/or link to this page.

COMMENTS:
To comment on this post, look for it on our Facebook and Twitter pages.