San Francisco hates CCW and Californians with CCW may want to stay away from that City because, while you can legally carry there, you may end up in the unenviable position of defending its disarmed citizens who hate YOU more than their attackers.
Shaky handheld camera footage of the Golden Gate Bridge is shown, appearing as if it was taken with a cell phone camera along the bridge's pedestrian walkway. The camera shot pans up to one of the supports of the suspension bridge before focusing on the cars driving past.
Source: ISIS Video Threatens San Francisco, Shows Golden Gate and Skyscraper | PJ Media
---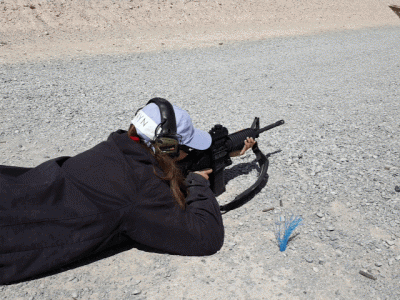 If attacked, do you want to be Victor or Victim?
At SacredHonor.US, we hate it when people die embarrassed.
And at Protect.FM, we believe good estate plans protect families.
We make it easy for your family to attain the comfort of skill at arms.
David R. Duringer, JD, LL.M, is a concealed firearm instructor and tax lawyer specializing in business and estate planning; licensed to practice law in the states of California and Washington. He is managing shareholder at Protective Law Corporation, serving Southern California from its Laguna Hills (Orange County) headquarters and satellite offices in San Diego County (Coronado and Carlsbad).
© Protective Law Corporation as per date of publication captioned above. All rights reserved unless otherwise noted. Sharing encouraged with attribution and/or link to this page.

COMMENTS:
To comment on this post, look for it on our Facebook and Twitter pages.