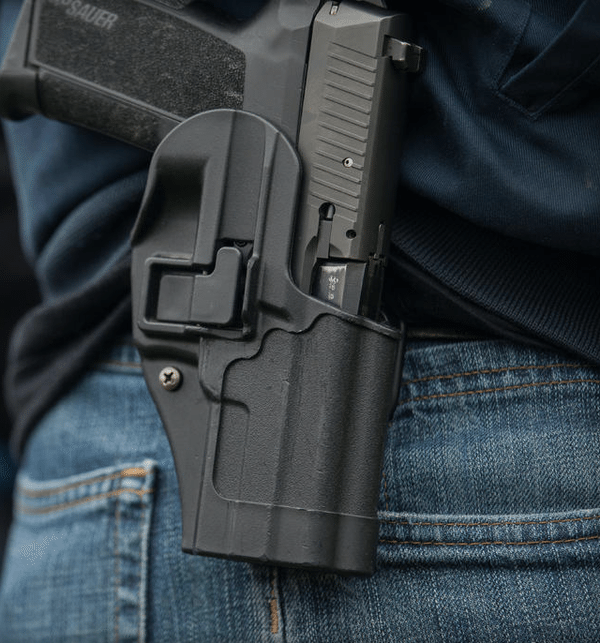 The new law allowing open carry in Texas requires a carry permit, and I suspect that is the main reason for the surge. Open carry is just a lot more comfortable in hot weather, often more practical and perhaps even safer, depending on the circumstances.
He says the 140 percent jump in applications from December 2015 through February is caused by a combination of fears of terrorism brought on by the shootings in San Bernardino and President Obama's proposed gun control laws."Then you have the new law that went into effect January the first (Open Carry)…all of that plays into it, and that's why we're seeing numbers. For the first time the State of Texas will actually go over one million licensed holders," says Cargill.
Source: One Million Texans With Guns « CBS Dallas / Fort Worth
---
If attacked, do you want to be Victor or Victim?
At SacredHonor.US, we hate it when people die embarrassed.
And at Protect.FM, we believe good estate plans protect families.
We make it easy for your family to attain the comfort of skill at arms.

David R. Duringer, JD, LL.M, is a concealed firearm instructor and tax lawyer specializing in business and estate planning. He is managing shareholder at Protective Law Corporation, serving Southern California from its Laguna Hills (Orange County) headquarters and a satellite office in Coronado (San Diego County).
© Protective Law Corporation as per date of publication captioned above. All rights reserved unless otherwise noted. Sharing encouraged with attribution and/or link to this page.

COMMENTS:
To comment on this post, look for it on our Facebook and Twitter pages.